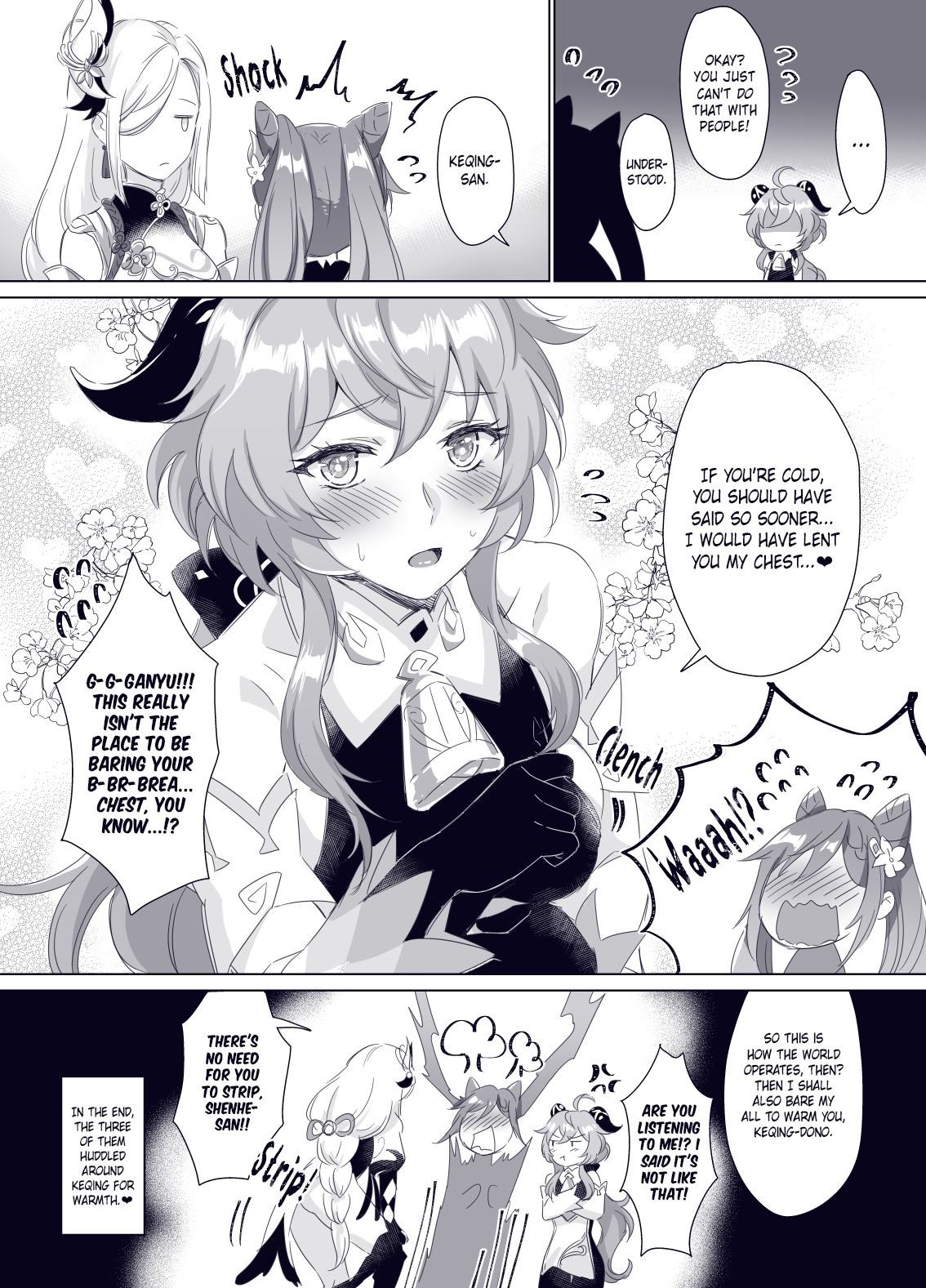 Norainhere Nov 29, 2021 8:38PM
Negom went feral after Shenhe's design was released (not that I'm complaining)

myrrhmidon Nov 29, 2021 9:31PM
Threesome it is then

Nari Nov 29, 2021 11:01PM
Negom, how could you!
KS YuuHaru Nov 30, 2021 12:51AM
Keqing's adeptus maidens is an idea that i didn't know that i need in my life
~Bless Negom *Dorime
WhyNotYuriAnime Nov 30, 2021 7:21AM
Bout to ask how they're both not cold then I realized they're both Cryo mommies
taetaetr Nov 30, 2021 11:57AM
Bless Negom

SushiKnight Nov 30, 2021 3:05PM
Negom is a treasure.

Royz Nov 30, 2021 10:44PM
Now I see..... Keqing, like me has also a thing for cyro girls

livingice Dec 1, 2021 2:32AM
Shenhe is gonna be loved dearly I surmise
Noctis Dec 1, 2021 1:36PM
Shenhe isnt an adeptus tho she is a human...

harutaro Jan 5, 2022 12:09PM
keqing MOVE im next in line
Norainhere Jan 11, 2022 1:54PM
Negom posted an updated version of this comic, mostly changing Shenhe's dialogue to be more in character. The old version can be read here.