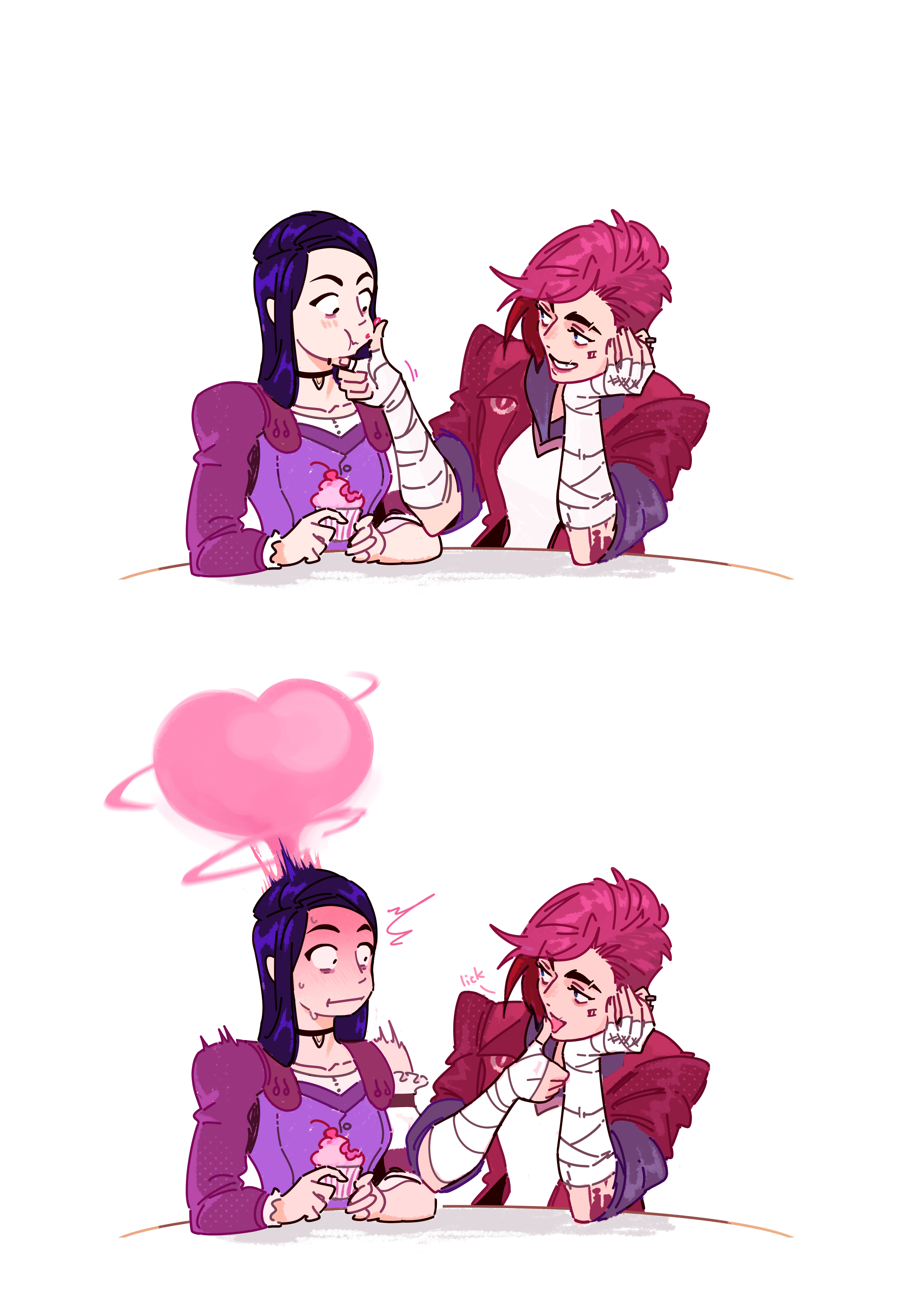 GrimEater Nov 22, 2021 10:54PM
Love explosion

V-Oblivion Nov 22, 2021 11:23PM
"Cait's still got a sweet tooth for bad cops." ~ Vi.
Also, I love the explosion of fanart of these two, as someone who has been an OG shipper since Vi's release, all I can say is: the wait was worth it!

avelasquez97 Nov 23, 2021 1:34AM
Glad to see more people appreciating VixCait.

harutaro Nov 23, 2021 4:05AM
THIS IS SOBCUTE I WANT SEASON TWO NOW

SulliMike23 Nov 23, 2021 9:28AM
I really hope that these two are an official couple. I just wanna see an on-screen kiss.

juanelric Nov 23, 2021 12:22PM
Your head a splode
Sae Nov 23, 2021 5:25PM
YES YES YES YES MOREEEEEEEE

YuriReader0.2 Nov 24, 2021 10:52AM
Ain't that canibalism?