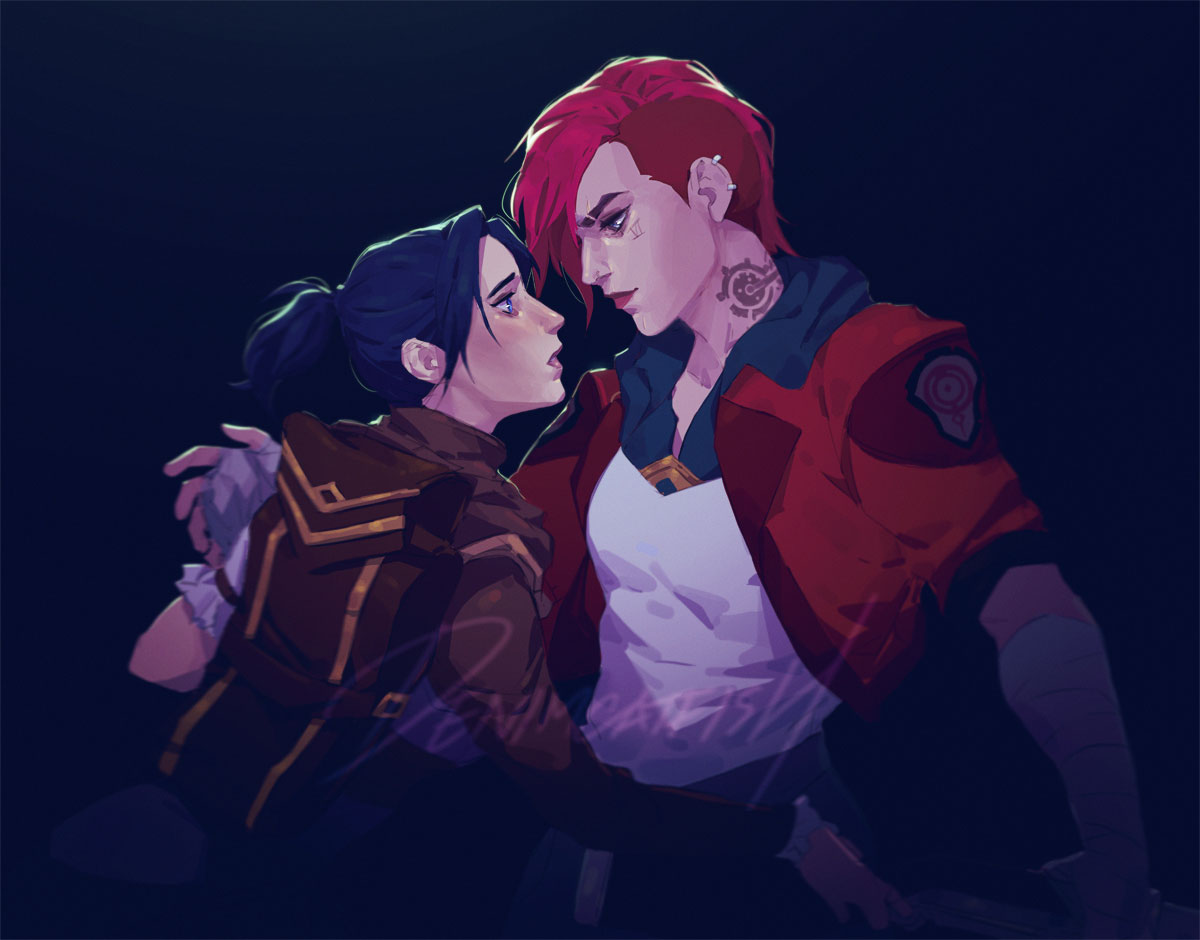 Salamandrake Nov 15, 2021 10:13PM
"You're hot, cupcake."

V-Oblivion Nov 15, 2021 10:56PM
Me during pride month: why is Rito bringing LeoXDi out of the closet, and even added Nami to the list, yet made not a pip about CaitXVi? Are they saving them for next year or something?
Me now: ... welp, I think this a way better reveal.
Honestly though, Arcane has been nocking it out of the park so far, so I really hope they don't end ship-baiting us.
HolyShiz Nov 15, 2021 11:27PM
was expecting these 2

Animetutin Nov 16, 2021 12:20AM
I can feel the gay vive

zokoi Nov 16, 2021 11:04AM
just finished watching arcane and holy shirt these two are amazingly gay together

Kuma The Bear Nov 16, 2021 1:35PM
And they we're roommates
IcePony Nov 16, 2021 5:55PM
Hope to see more references to their "relationship" in the future

BlueFlareTOG Nov 16, 2021 7:42PM
^^Oh my god they were roommates
BakemonoJoker Nov 17, 2021 2:25PM
:3 i like them , can't wait for more Arcane episodes , poor Jinx tho :/ love her too :3

harutaro Nov 23, 2021 4:20AM
#deletedscene XD