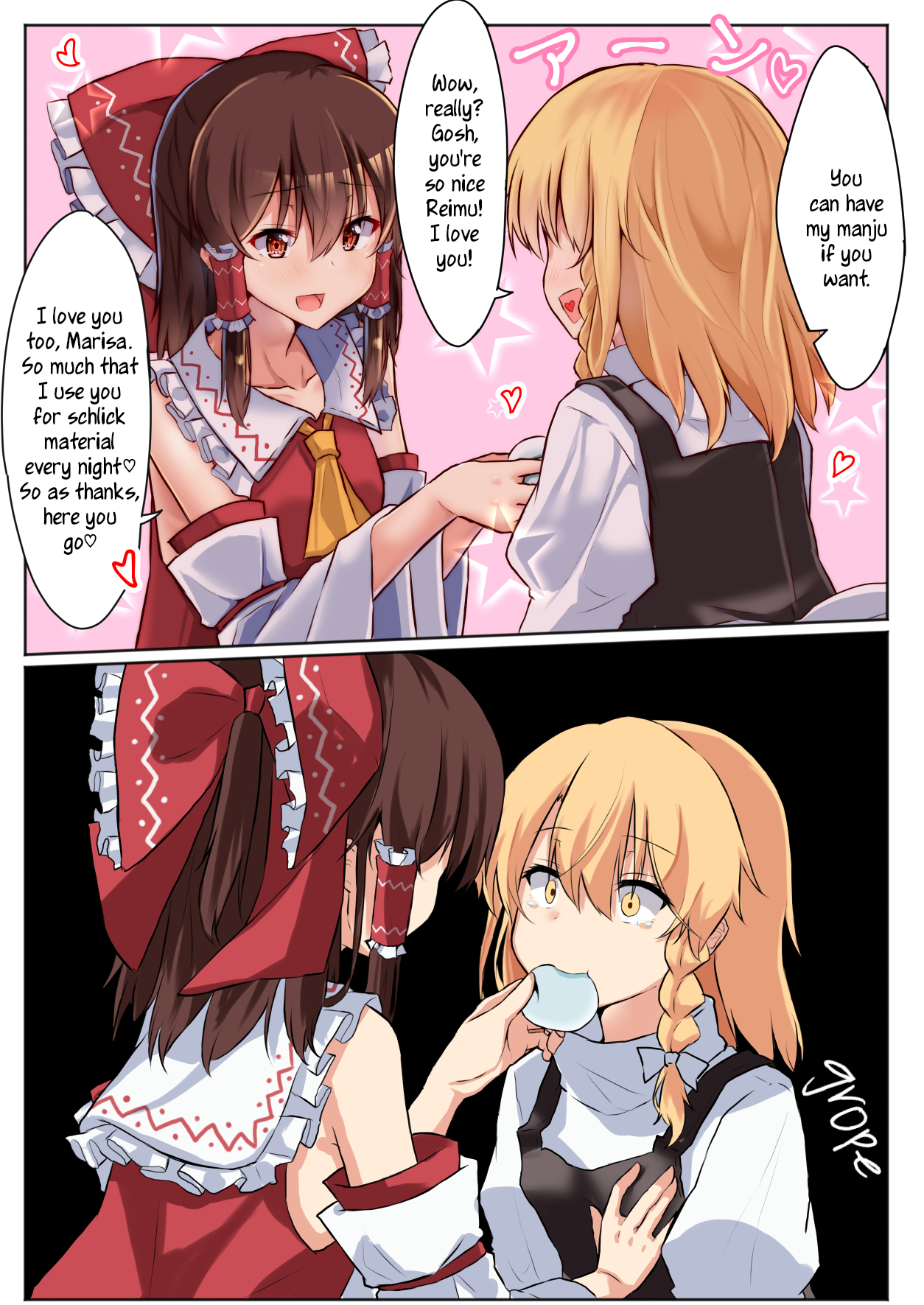 stipepipe Nov 8, 2021 9:43PM
bruh

Manuel3999 Nov 8, 2021 11:31PM
yikes...
that's hot 7w7

Vankomycin Nov 8, 2021 11:42PM
This is what we call "Putting the cards on the table."
ckretaznmayden Nov 9, 2021 2:01AM
1 bite = 1 grope.

GrimEater Nov 9, 2021 5:30AM
Tmi

hyppoh Nov 9, 2021 11:31PM
this is epic

MayhemEverFree Nov 10, 2021 9:02PM
Jay Kristoff said that "Fate deals us our hand, but we decide how to play it", but Reimu looks like she could win without playing any cards.

ZeroTheYuriLover Jan 2, 2022 7:22PM
Marisa finally found out why she felt sore every time she woke up in the hakurei shrine