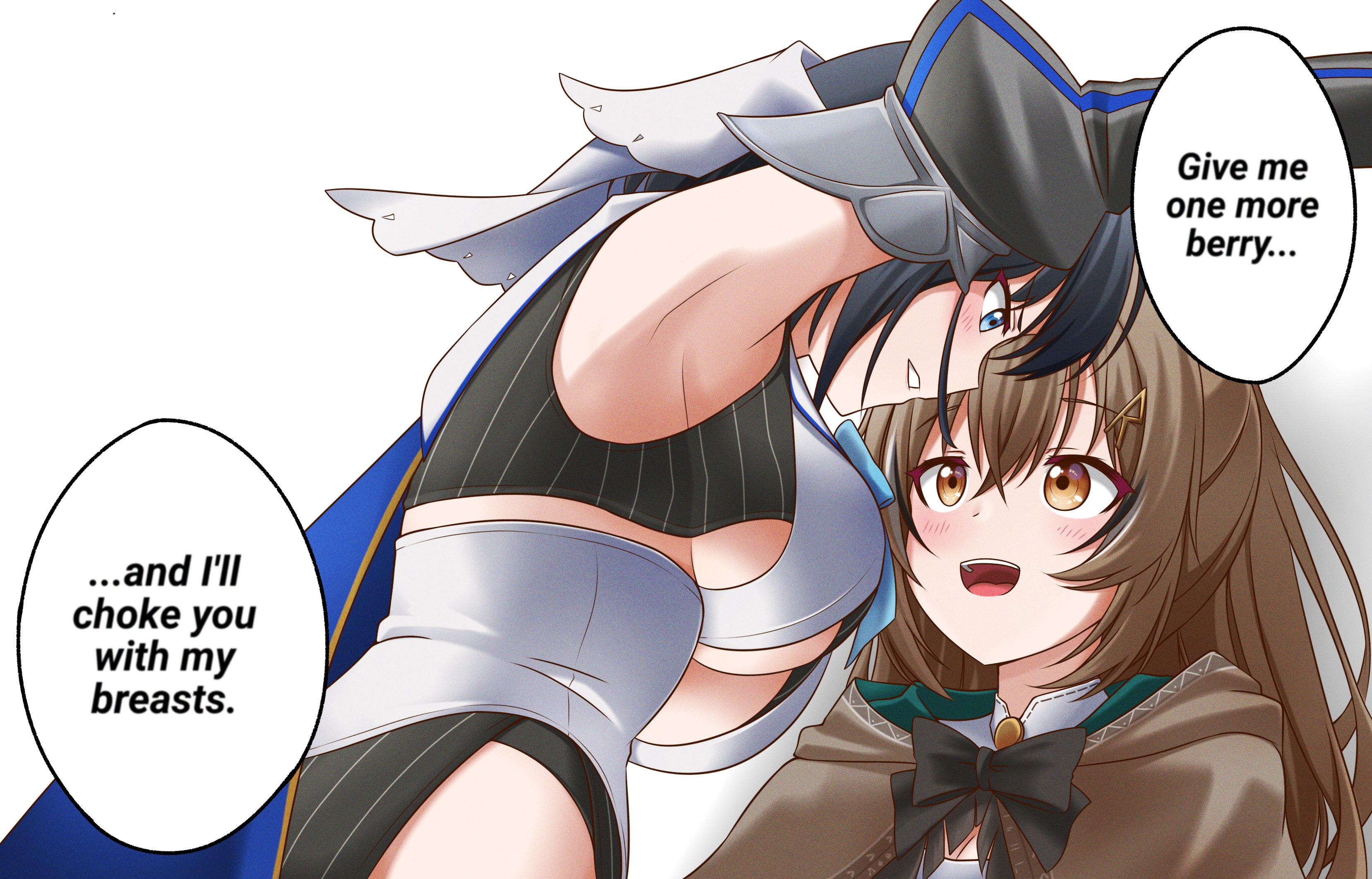 Norainhere Nov 8, 2021 8:37PM
Parody of this scene from Muv-Luv Alternative.
FluffyCow Nov 8, 2021 9:13PM
Mumei would probably be into it.
Givemeanaccount Nov 8, 2021 9:23PM
Sounds like a good deal
beccamyoui Nov 8, 2021 9:35PM
some beeg berries
Hylarn Nov 8, 2021 10:22PM
Mumei looks significantly happier about this offer than the character in the original work

livingice Nov 9, 2021 5:42PM
Damn I knew Civilization and Time was a good ship

bitfarb Nov 11, 2021 2:30AM
That's not a threat, it's an offer.