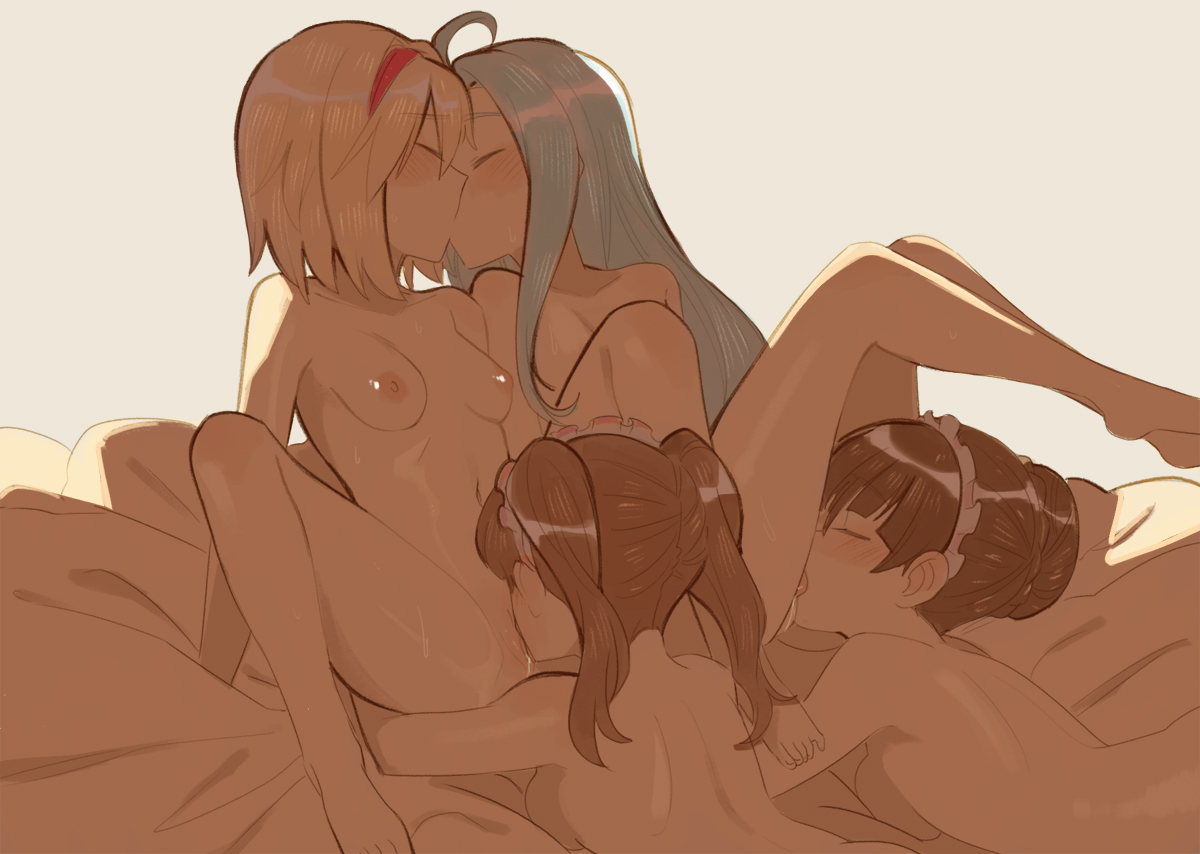 S91 Nov 8, 2021 11:07PM
Nice.

Vankomycin Nov 8, 2021 11:37PM
There is something super hot about two people kissing each other while they're each being independently serviced by third parties. They need to come up with a catchy name for this scenario so I can start a subreddit for it.

juanelric Nov 8, 2021 11:47PM
Very nice

myrrhmidon Nov 8, 2021 11:58PM
Nice
Maximus66 Nov 9, 2021 5:03AM
Sex with 3 or 4 is so much better and hot than just two. I have never even thought about such amazing pose.
5 or more people is too much and 2 is often boring.
3 or 4 is best. I wonder at the possibilities.
ps
This looks like rare art, gelburu has only ~20 images and only one of good quality https://gelbooru.com/index.php?page=post&s=view&id=5339246
last edited at Nov 9, 2021 1:08PM

Linterdiction Nov 9, 2021 1:58PM
Hard agree on all these comments about moresomes. The possibilities leave you a lot to think about.