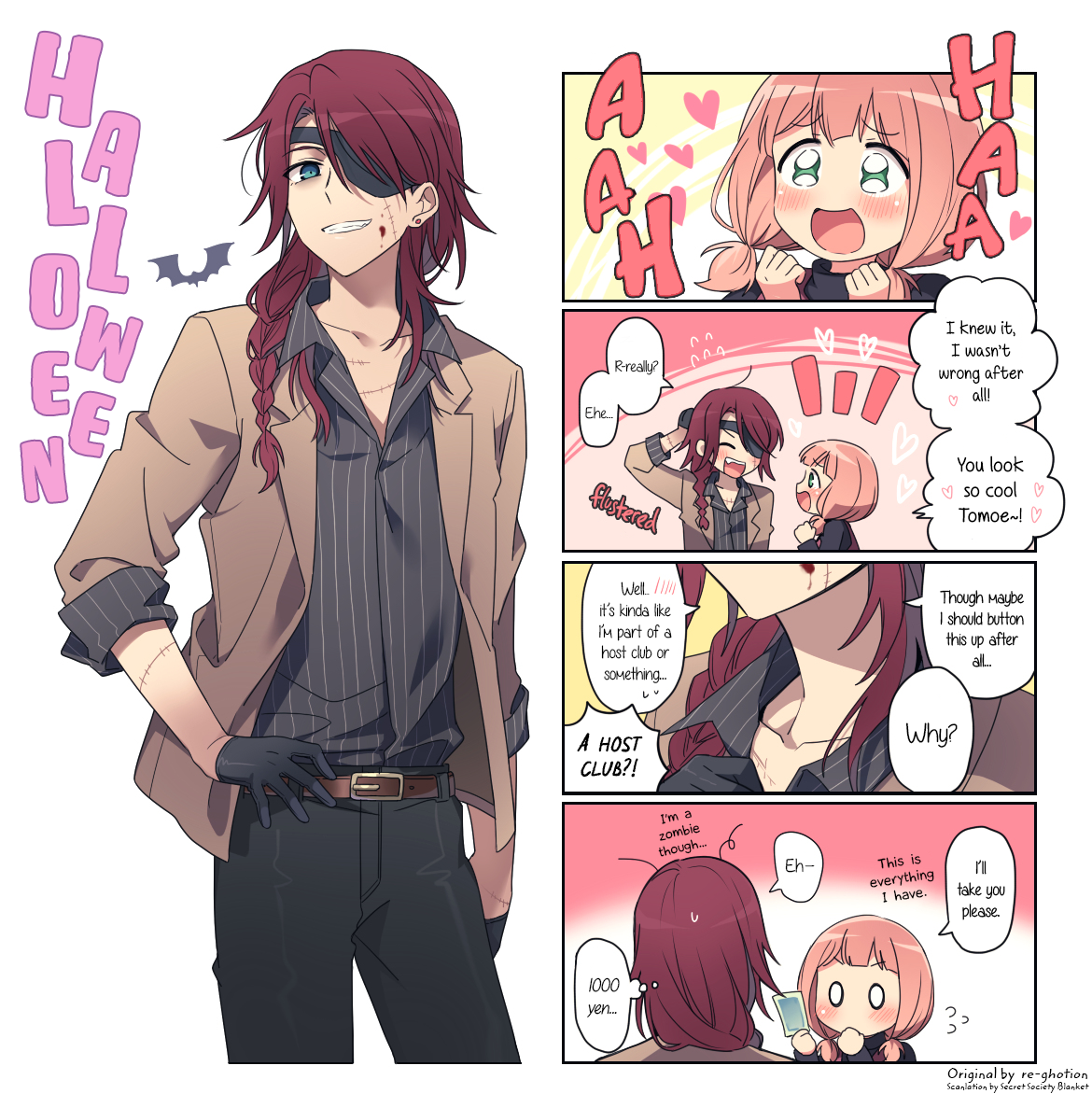 juanelric Oct 31, 2021 9:47PM
Wow

juanelric Oct 31, 2021 10:14PM
So only 4 pics tonight?

Vankomycin Nov 1, 2021 7:24AM
Looks like just a few extra Halloween pics rather than the usual full slate Monday/Friday upload.
luinthoron Nov 1, 2021 7:25AM
Nice. :D
So only 4 pics tonight?
Not the usual pic day yet, but I guess they wanted to get Shaggy off the front page after all the insanity in the comments. Or at least the first spot.
last edited at Nov 1, 2021 7:28AM

Kree Nov 1, 2021 8:55AM
Damn. Why isn't their more Tomoe content? Give me my butch daughter
Juoreg Nov 13, 2021 6:51PM
Bandori host club sounds nice.