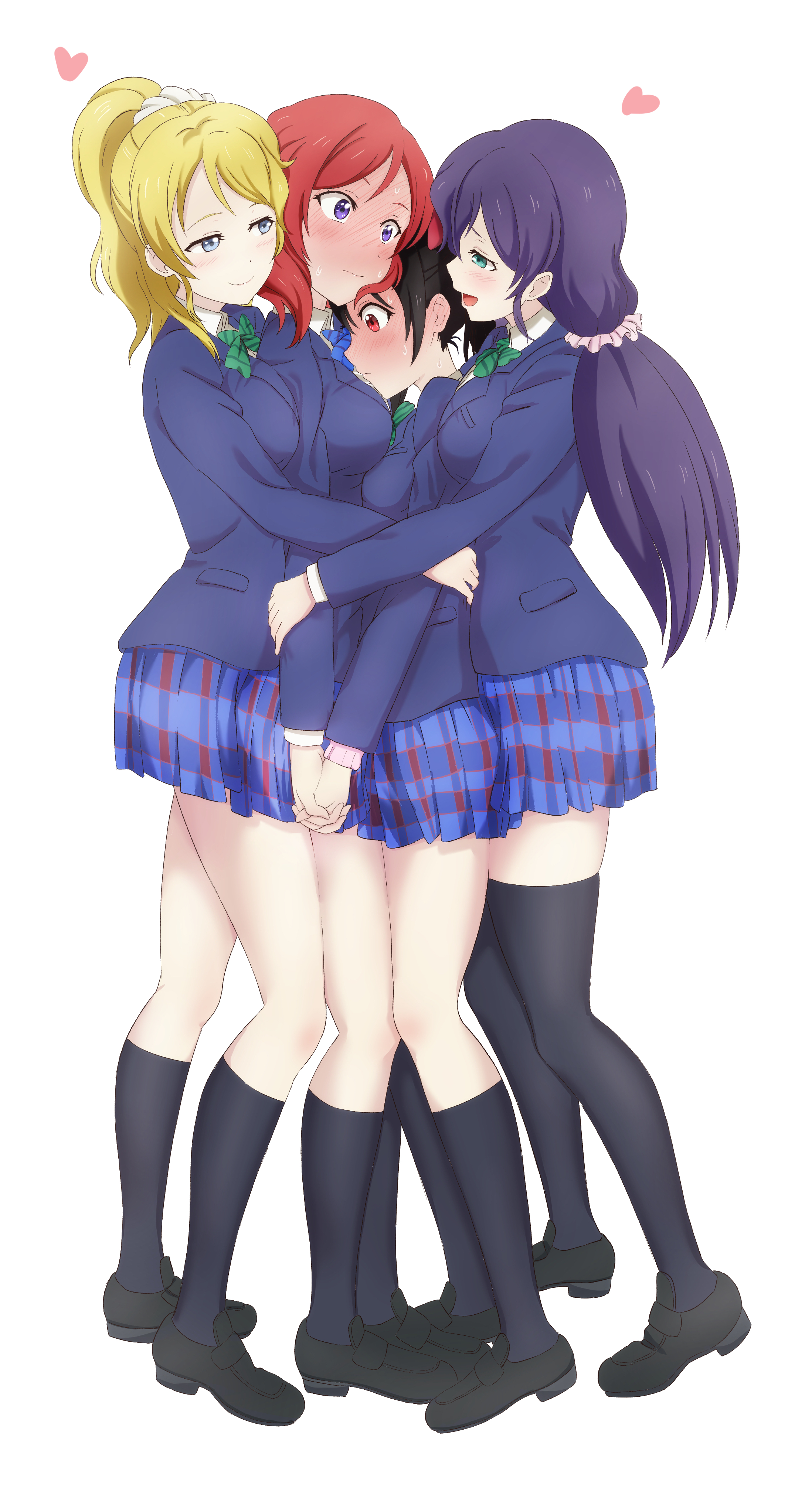 GrimEater Oct 25, 2021 10:07PM
A couple sandwich

shadesan Oct 25, 2021 10:18PM
^
A paring on a pairing
Also: boobs

Vankomycin Oct 25, 2021 10:56PM
Doesn't look like Nico and Maki are entirely on board with the idea just yet.

Ayahime0 Oct 25, 2021 11:49PM
Now that's a sandwich.

juanelric Oct 26, 2021 3:48AM
From the thumb I thought there only 3 girls
aliph Oct 26, 2021 7:46AM
booba press

BlueFlareTOG Oct 26, 2021 5:12PM
I can't help but notice that Nico's stockings don't match. They're the same color, but she's wearing a longer one on her right leg. Now, maybe it's just a mistake, but I'd rather imagine that she just hoped no one would notice because she somehow lost one in the wash.

Vankomycin Oct 26, 2021 7:48PM
Actually, if you take a closer look, you'll see that Maki's stockings don't match either.
So the obvious conclusion to draw here is that Maki and Nico swapped one stocking each so they could each have something belonging to the other against their skin.

BlueDsc Oct 26, 2021 8:34PM
Or they got into a rush after some morning fun and didn't realize.

Sasackie Oct 27, 2021 12:39PM
Eli Maki is enough for me❤️

Mimi nya Oct 29, 2021 9:20AM
im just sawing nicomaki here ♥️ nozoeli are the parents
Marion Diabolito Oct 29, 2021 2:22PM
Vankomycin: I think this is NozoEli giving NicoMaki lesbian training. "That's right, just smush right in there."
last edited at Oct 29, 2021 2:24PM
YayaSamuko Oct 30, 2021 1:56AM
This is the kind of sandwich that I like