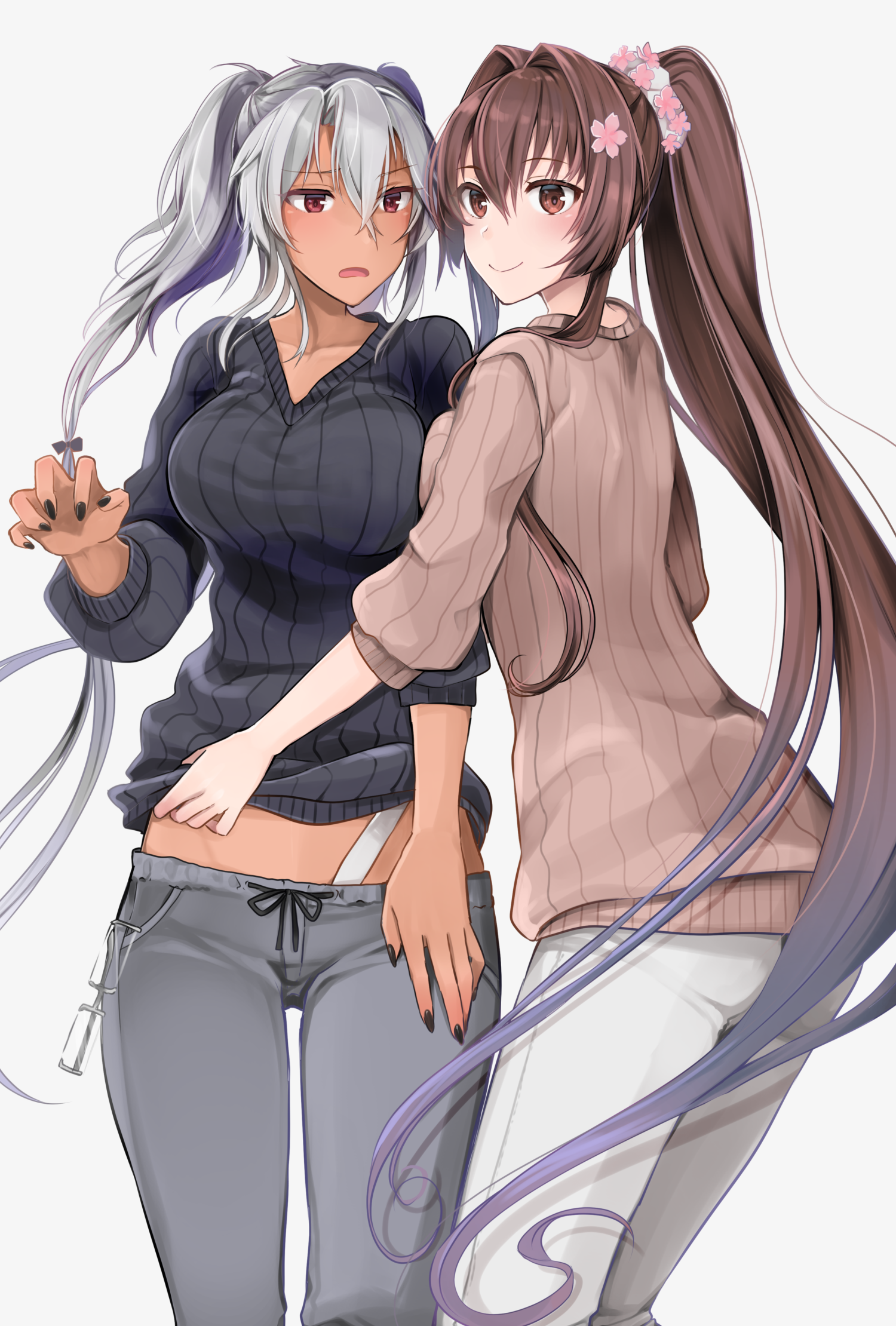 Reirin Oct 18, 2021 8:36PM
Oh they look good!
Too often we see outlandish outfits.

Vankomycin Oct 18, 2021 9:28PM
I think this is the most wholesome looking Musashi I've ever seen.

Ayahime0 Oct 19, 2021 6:51AM
Once again, thought the brown hair girl was Mumei (from my phone screen).
NARESH4444 Oct 19, 2021 11:53AM
Do note that's an actual skin Yamato has, @Vankomycin .

Vankomycin Oct 19, 2021 11:59AM
You're going to have to explain to me why I should note that, because I don't understand what your comment has to do with mine.
NARESH4444 Dec 19, 2021 8:22PM
The note being that you get Yamato in it,but not Musashi.
Yet.