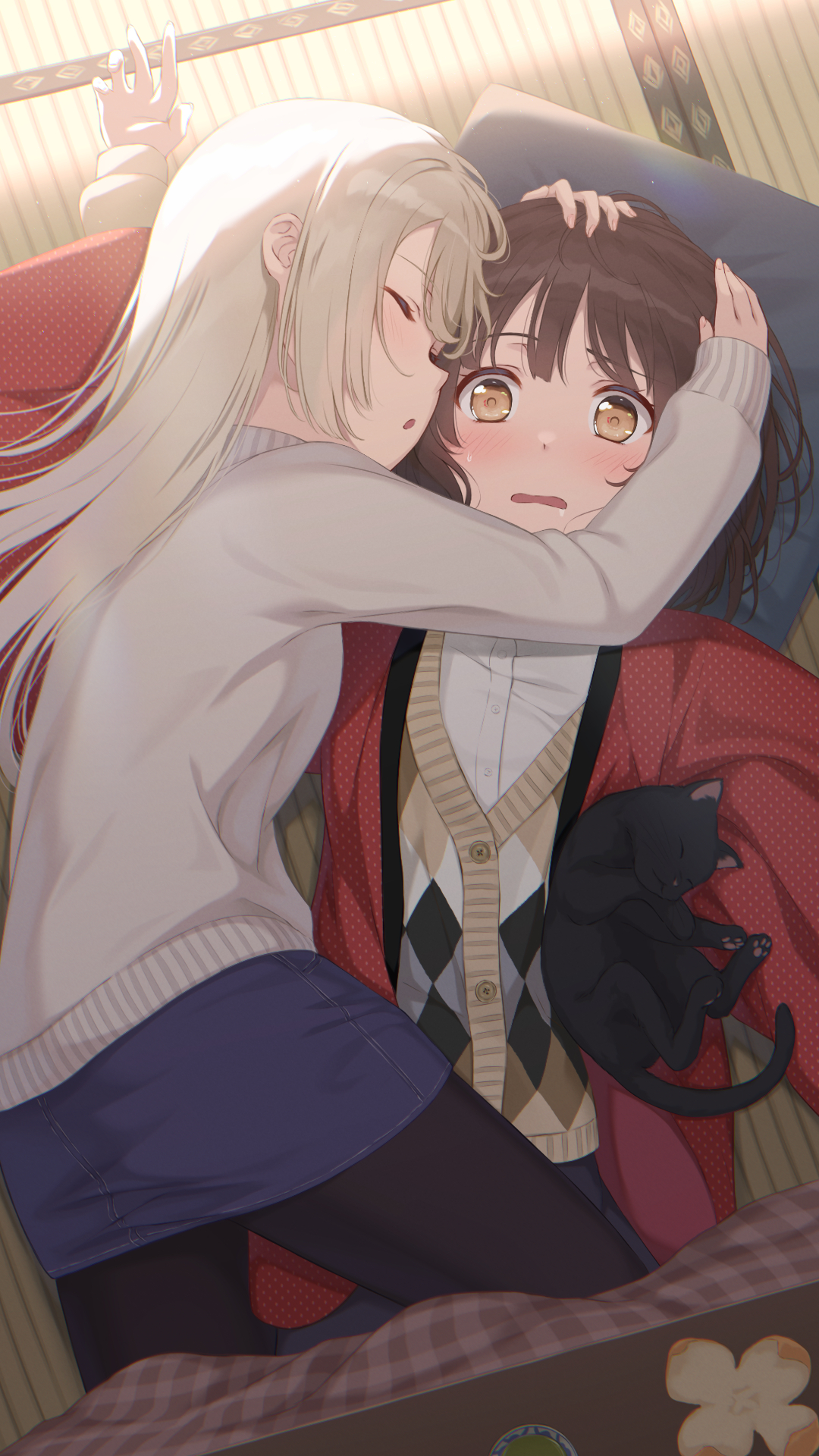 Hot_Soup43 Oct 11, 2021 9:02PM
She is morally obligated not to move

Vankomycin Oct 11, 2021 9:29PM
Right arm falling asleep, too. Getting all tingly. Like it's full of TV static.
But she...can't...move.
Don't wanna wake the kitty.

Mr. Jones Oct 11, 2021 10:47PM
Sorry, you have to stay there until they both wake up. It's the law.
beccamyoui Oct 11, 2021 11:29PM
cant wake the kitties up

Ayahime0 Oct 11, 2021 11:33PM
I would be in the same position with my hen. When she's sleeping on my lap, I would try my very damn best not to move my body.
smileyfeiC Oct 12, 2021 1:42AM
cute! new phone wallpaper let's go

Missigno Oct 12, 2021 1:59AM
She couldn't get up for hours after that
luinthoron Oct 12, 2021 5:24AM
Lovely.

Takasaki Reika Oct 12, 2021 4:15PM
2 cats