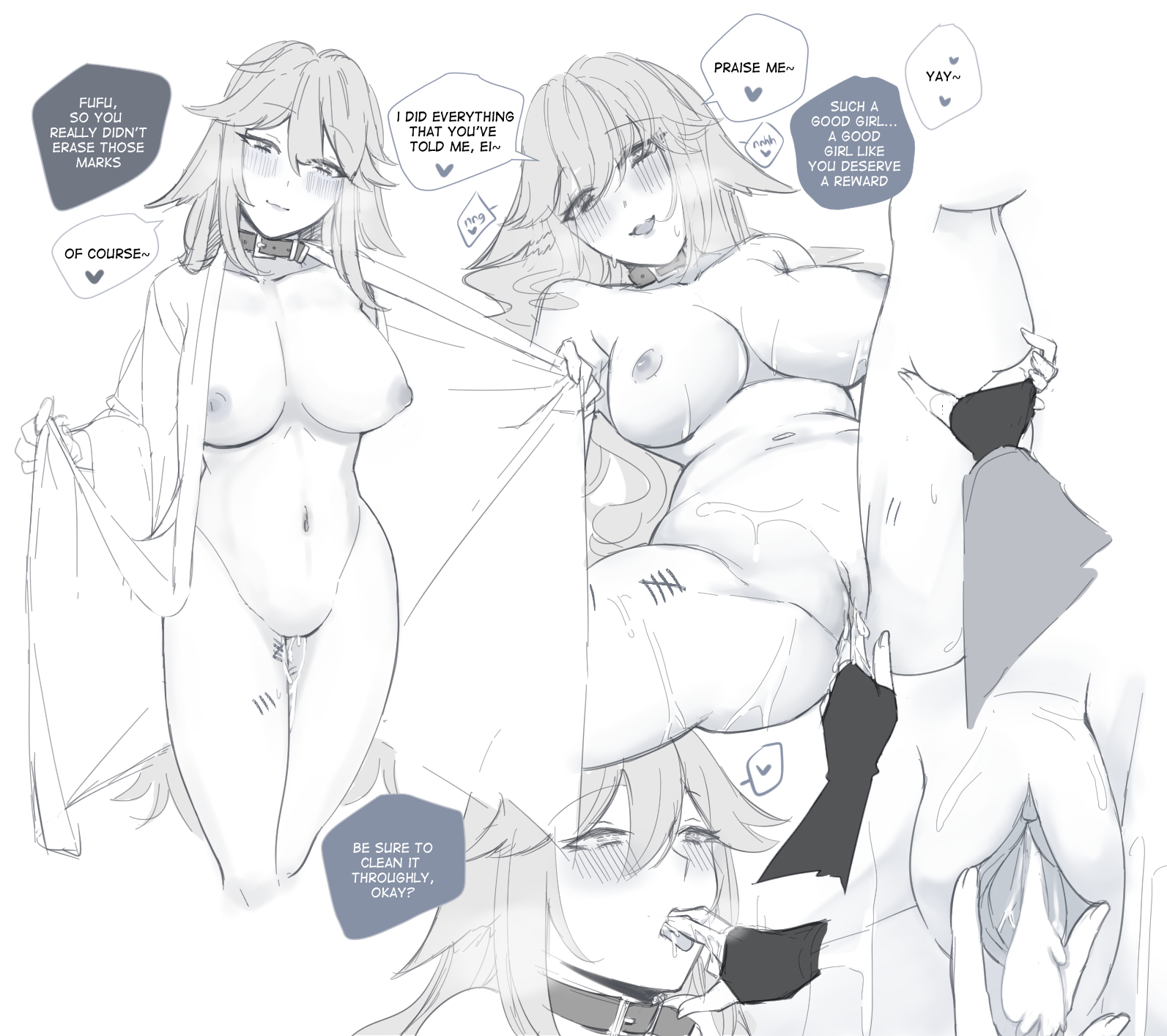 Vankomycin Oct 11, 2021 9:26PM
Well now. Rewarding her with her own juices. That's hot.
last edited at Oct 11, 2021 9:27PM

myrrhmidon Oct 11, 2021 11:12PM
That is indeed hot. I think this is the first yuri I saw that uses the tally marks. I've only seen those in het before.

Missigno Oct 12, 2021 2:00AM
It's nice seeing their roles switched (in my eyes at least I can see both as tops but Yae even more)

PeoYS2122 Oct 13, 2021 4:44AM
Get it girl xD

Linterdiction Oct 14, 2021 12:49PM
so wait is she just wet or...?

Vankomycin Oct 14, 2021 1:37PM
She's moist.

Arachne Oct 15, 2021 7:00PM
i know it's not the case but it really reads to me like she went out and got fucked a whole bunch on the request of the other woman.