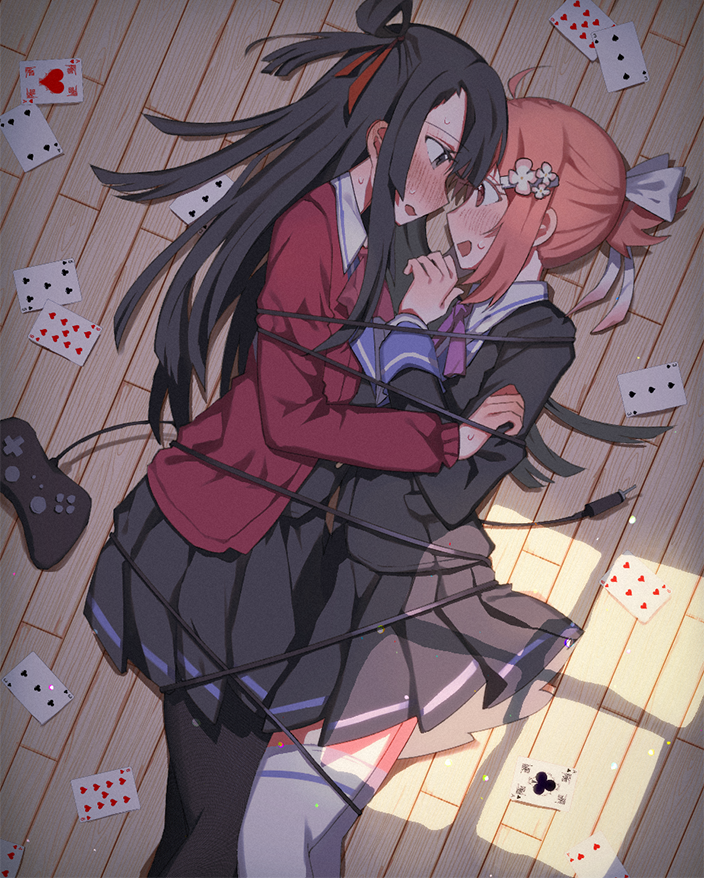 Vankomycin Oct 11, 2021 9:21PM
Since there's no way they could've wound up like that on their own, you gotta wonder who tied 'em up?
YayaSamuko Oct 12, 2021 12:31AM
Yeah. They are done "playing". The real game starts now

Missigno Oct 12, 2021 2:02AM
Must've been a really intense round of Smash
luinthoron Oct 12, 2021 5:22AM
Nice.