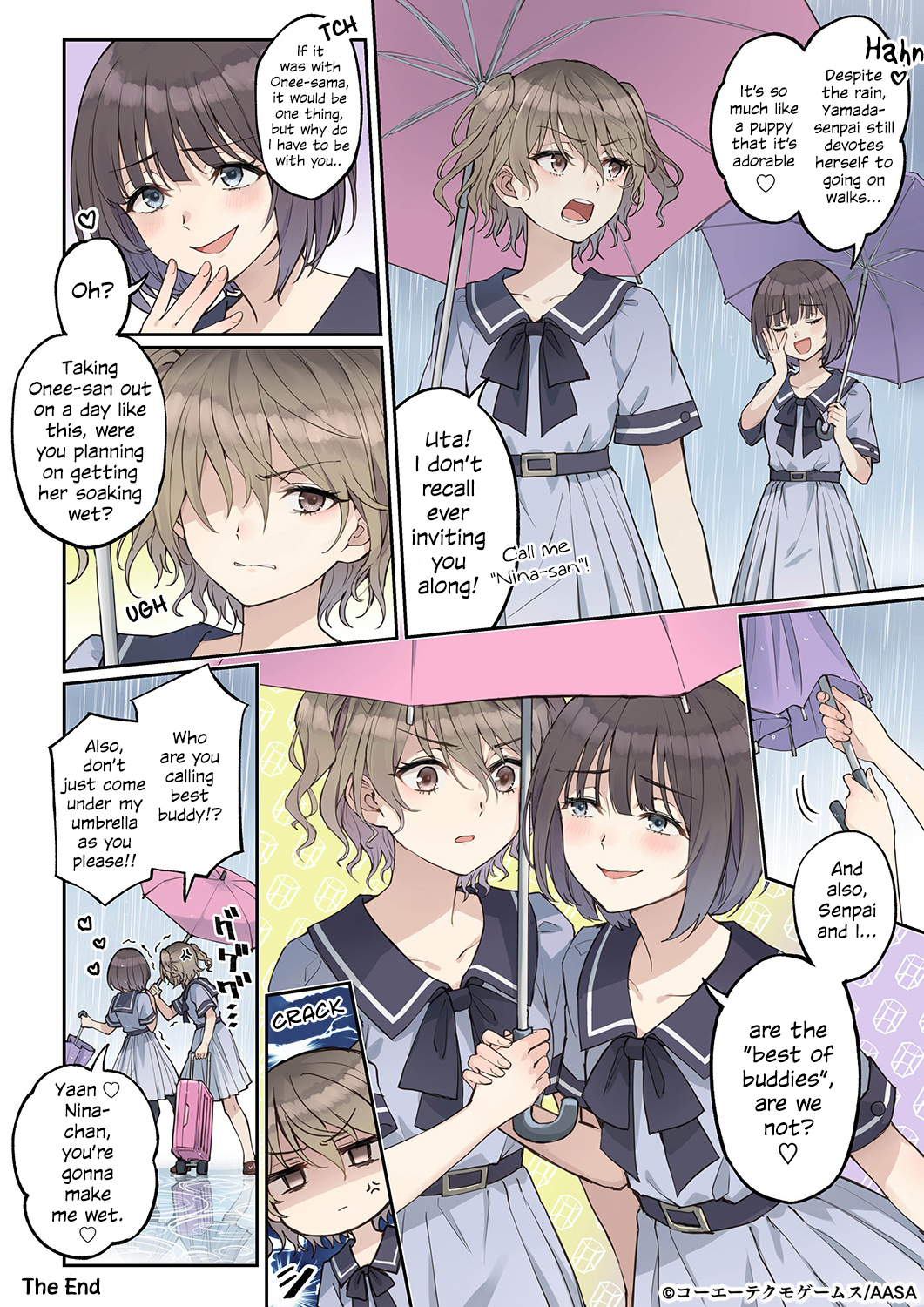 Sakura Cartelet Oct 9, 2021 1:42AM
Ah this must be the first Blue Reflection related yuri image I've seen.
Doctor_Hoot Oct 9, 2021 8:00AM
well yeah basically nobody watched BRR (or so I've heard)

Azero25 Oct 9, 2021 8:36AM
there's a game of it right? Always like trying out rpgs is it any good
last edited at Oct 9, 2021 8:36AM

nyanpatsu Oct 9, 2021 2:04PM
@Azero25 it also have anime

Sakura Cartelet Oct 9, 2021 6:22PM
@I've played the original 2017 Blue Reflection game. From what I remember (it's been years since I played the game) it was highly focused on a slice of life type story and the gameplay while not super great was passable. I've also preordered the second game which is coming out in NA/Europe(?) in early November.

mudfire Oct 10, 2021 1:22AM
man no one watches it? i love its art style and love me more dark magical girls

coolzuser Oct 10, 2021 1:49PM
I watched it. It gets so dark near the end and the story ending is a bit lame for me.
I rate the gayness 6/10

Fairypixie24 Oct 10, 2021 4:41PM
Same. I watched it and liked it. Dark themes ftw!

Sakura Cartelet Oct 11, 2021 9:13PM
I really need to watch the anime it sounds like an interesting show.