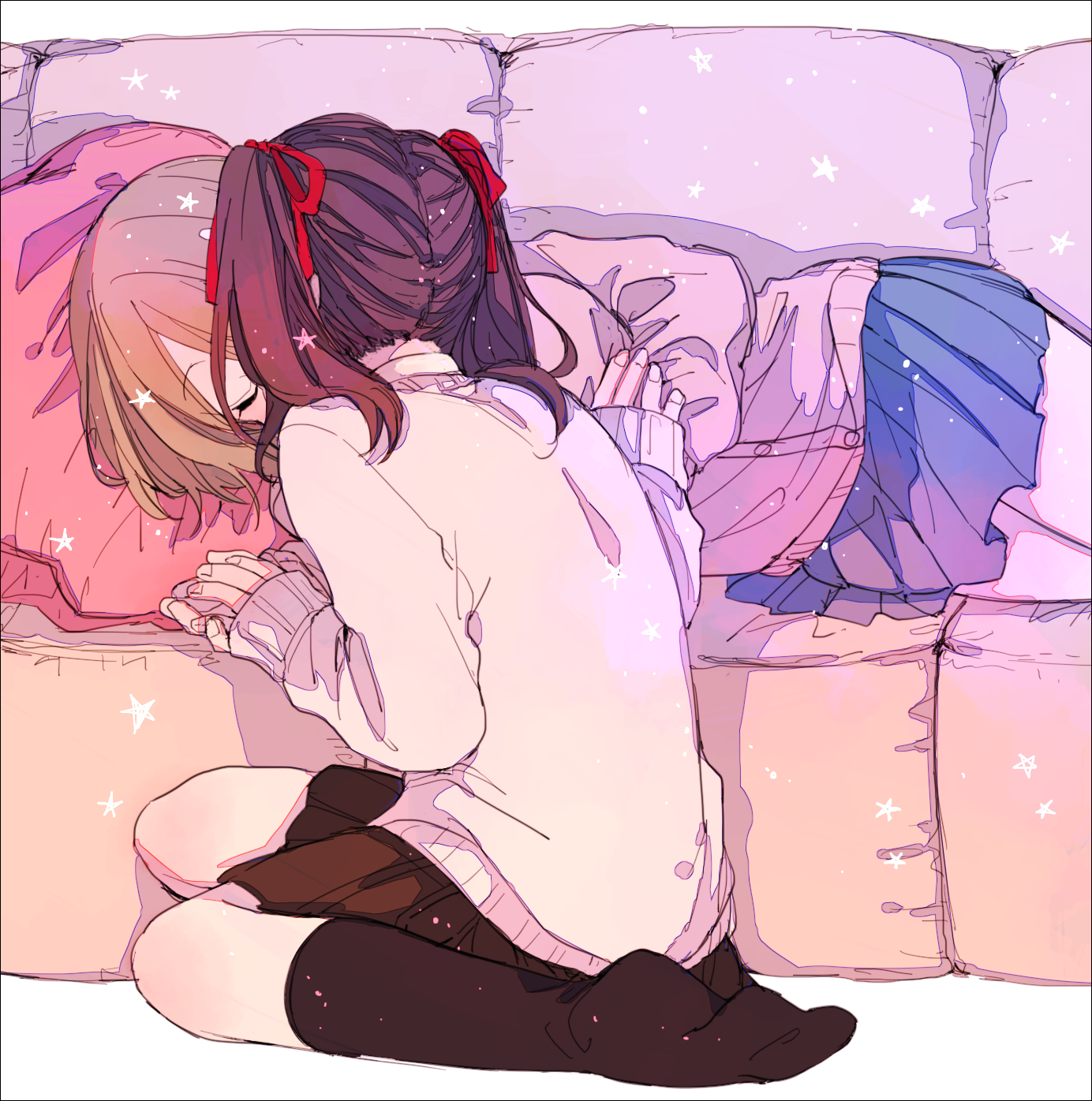 juanelric Oct 4, 2021 8:40PM
Finally this ship got to the site

DY4Y Oct 4, 2021 8:57PM
This looks so much like Nico x Honoka

Sakura Cartelet Oct 4, 2021 8:58PM
I thought that too with the red hair ribbons.

juanelric Oct 4, 2021 10:07PM
I did think Chieri (hair ribbons) was Nico the first time I saw this on Sankaku, but I thought Kanako (the other one) was Maki. lol
last edited at Oct 4, 2021 10:14PM
BlueDsc Oct 4, 2021 10:27PM
It really does look like them in the thumbnail.

Takasaki Reika Oct 5, 2021 4:50AM
i really thought she's Nico lol

myrrhmidon Oct 5, 2021 6:44AM
Mistaking im@s girls for love live smh
Definitely did not make the same mistake
I'm surprised this is the first Chieri x Kanako given how cute their interactions were in the anime... six years ago.

Jostin Oct 5, 2021 9:29AM
wait, isn't she Nico?

juanelric Oct 5, 2021 3:58PM
@myrrhmidon yeah, it's a really rare ship despite getting content in the anime
For whoever is curious, these are the characters' usual appearances

KatzeDerNacht Oct 6, 2021 6:27PM
I too thought this was NicoMaki. still,cute

Yuri4Dayz Oct 8, 2021 5:06AM
FINALLY