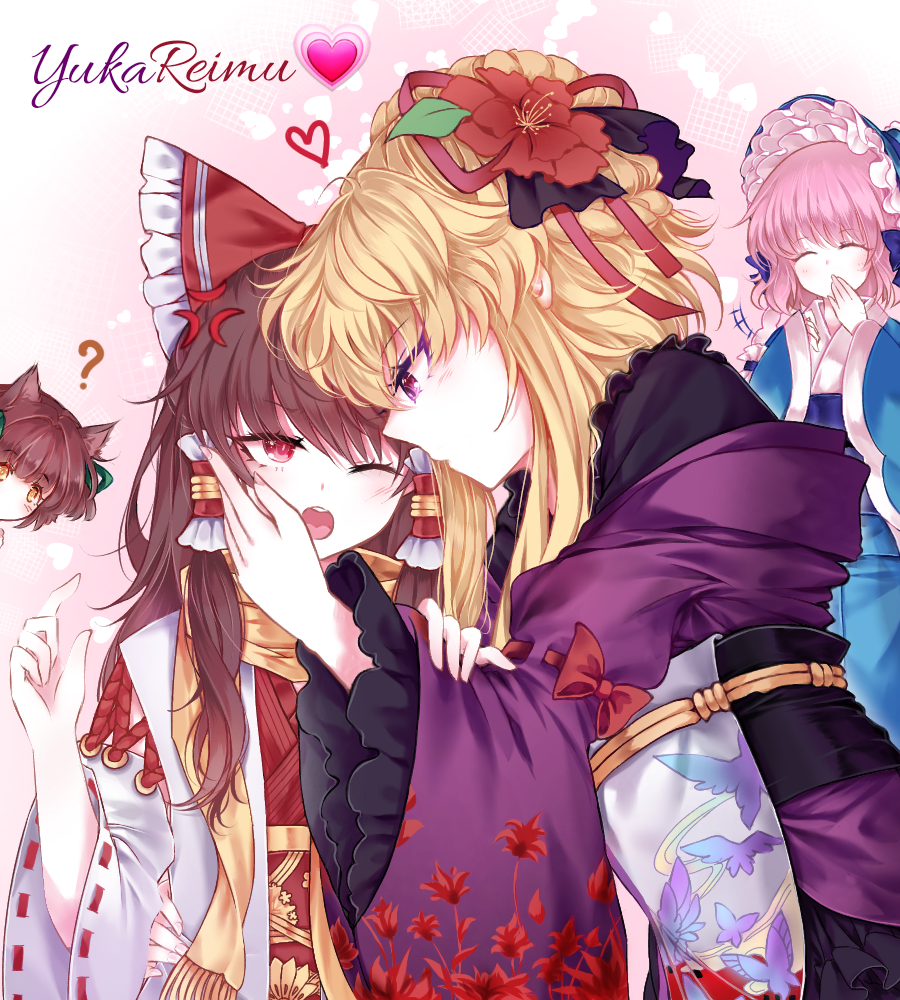 Vankomycin Sep 27, 2021 8:40PM
"Now turn your head and cough."

ninryu Sep 28, 2021 2:59AM
Yeah, YukaRei!

kuudere Sep 28, 2021 10:13AM
Ughhh my heart is now fulfilled. YukaReimu keep it comin

Yetti Sep 29, 2021 12:46AM
Is this their fdf design?

FilthyFlow Sep 29, 2021 4:15AM
From the way Yuyuko's chuckling I've kinda got the feeling she's thinking "Ooh, my wife has got another mistress?"
last edited at Sep 29, 2021 4:39AM