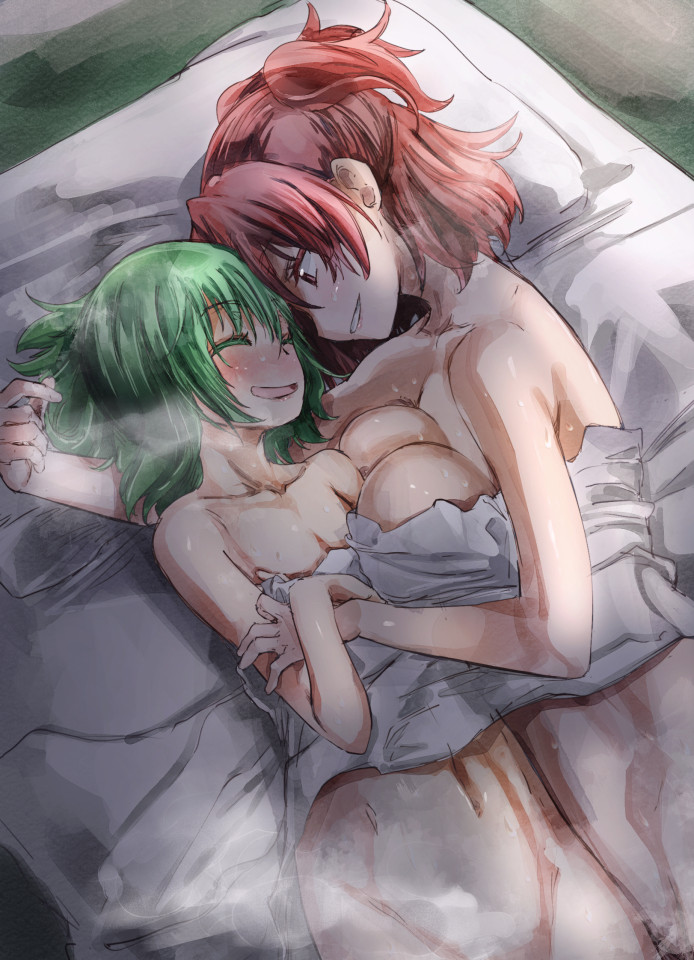 Vankomycin Sep 24, 2021 9:29PM
Quite the elastic modulus on them boobs.

Yuri Yuriyuri Sep 24, 2021 11:01PM
Simultaneous wholesome and lewd vibes.
SmokedSalmon Sep 25, 2021 5:22AM
Yohane's characters always look so in love. Beautiful.

Reirin Sep 25, 2021 11:53PM
Fake breasts!
last edited at Sep 25, 2021 11:54PM

carlosraruto Sep 26, 2021 11:26AM
Yohane is always welcome

DC3 Sep 27, 2021 12:06PM
I thought this was Marine x Rushia art.
yurimao Sep 27, 2021 4:18PM
^lolll