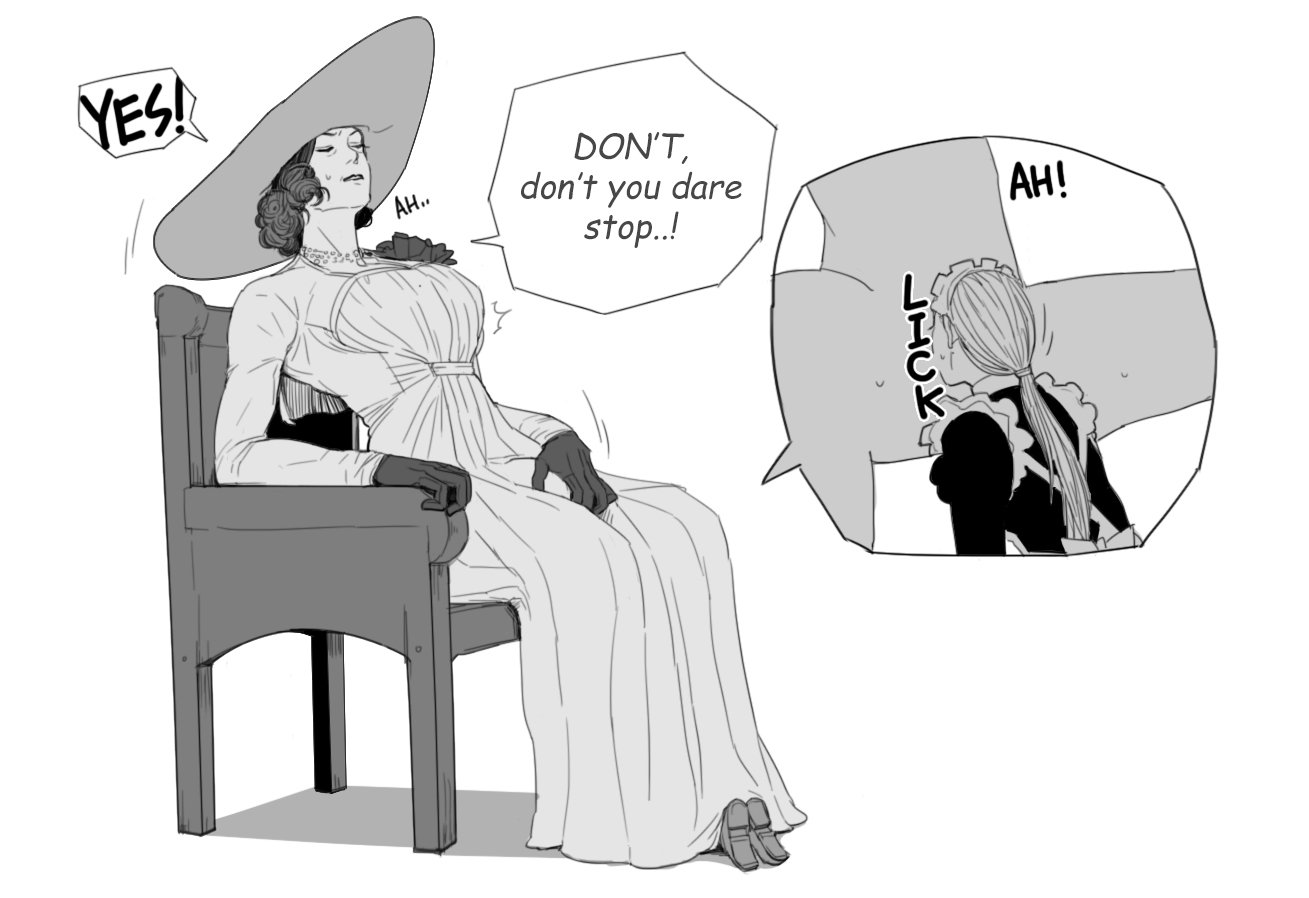 juanelric Sep 24, 2021 8:56PM

Vankomycin Sep 24, 2021 9:04PM
Hope it's well-ventilated under there.

troubleAln Sep 24, 2021 9:18PM
I wonder if her claws pop-up when she cums?....how many accidents must have occurred or replace of furniture must of happen if that were the case, we will never know...
beccamyoui Sep 24, 2021 10:59PM
i wonder if her sacred pearl is as huge as her face
FluffyCow Sep 25, 2021 1:01AM
I like the feet poking out from under the dress, it's a nice touch.

Sanguine Sep 25, 2021 10:54PM
Those little feet sticking out from her dress made me laugh. XD So cute.