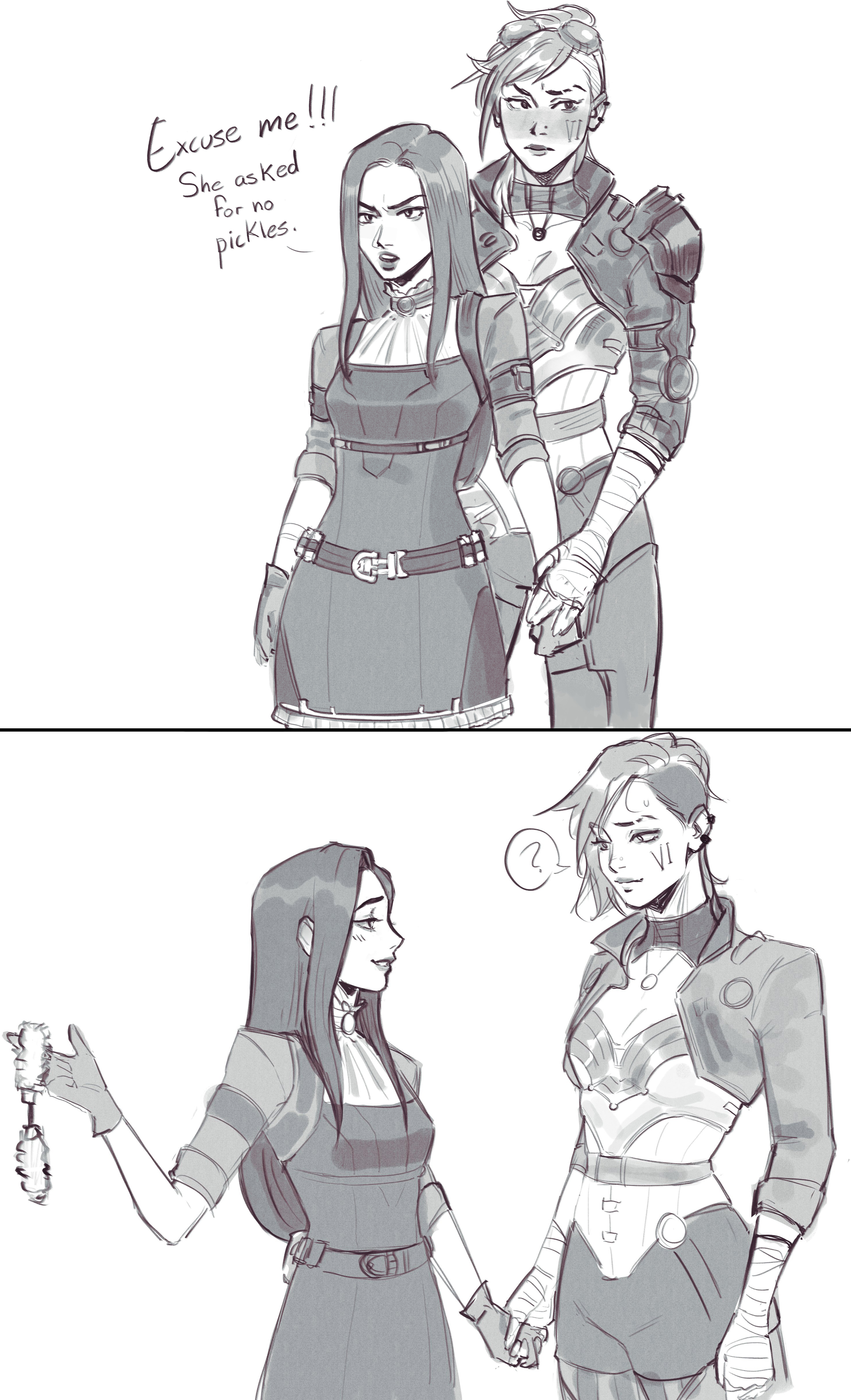 GrimEater Sep 10, 2021 8:57PM
Pickles, yuck

Dayer Sep 10, 2021 10:04PM
Oh, how cute, a fluffy bracelet
I-it's a bracelet, r-right....?

V-Oblivion Sep 10, 2021 11:41PM
I was expecting a lot from Cait's debut on LoR... but then nothing happened.
I don't know if Rito is against it or just loves to tease us with these two.
Salamandrake Sep 11, 2021 12:25AM
I know I shouldn't but deep down a tiny bit of me hopes that in the Arcane series they're confirmed as canon.

Alice Nightrose Sep 11, 2021 4:35PM
Cute
IcePony Sep 13, 2021 1:36AM
After Leona/Diana becoming canon, I think there is hope

Yakozgg Nov 13, 2021 11:29PM
Pickles r so good

Maguri Nov 22, 2021 6:41AM
I love pickles.

harutaro Nov 23, 2021 4:21AM
that's true love right there

src8307 Feb 10, 2022 11:18PM
This looks great, but Caitlyn should be the tall one. Still really like it though :)