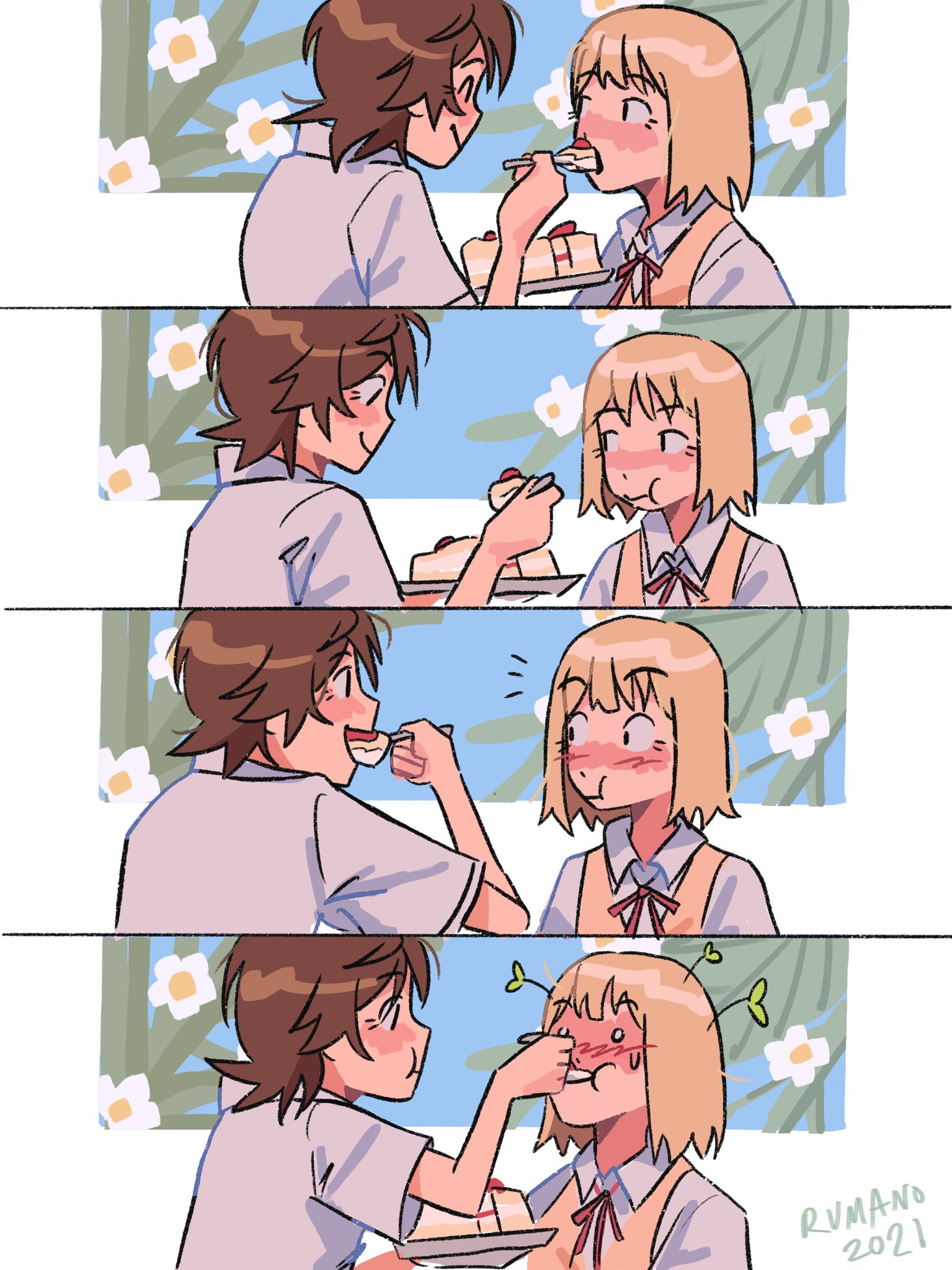 GrimEater Sep 6, 2021 10:08PM
Big piece

Hot_Soup43 Sep 6, 2021 10:09PM
Rumano's artstyle fits Kase and Yamada so well its great.

Mr. Jones Sep 6, 2021 10:49PM
Their faces in the last panel though XD
beccamyoui Sep 7, 2021 2:07AM
i can't get enough of rumano's art style
luinthoron Sep 7, 2021 4:57AM
Cute.
BV Sep 7, 2021 7:37AM
cute

Nene Sep 8, 2021 2:02PM
One day Rumano made some Kase-san x Yamada fanart. And the world was a better place.

lensbiandykely Sep 10, 2021 9:58AM
So more sprouts grow the more embarrassed she is. Intredasting