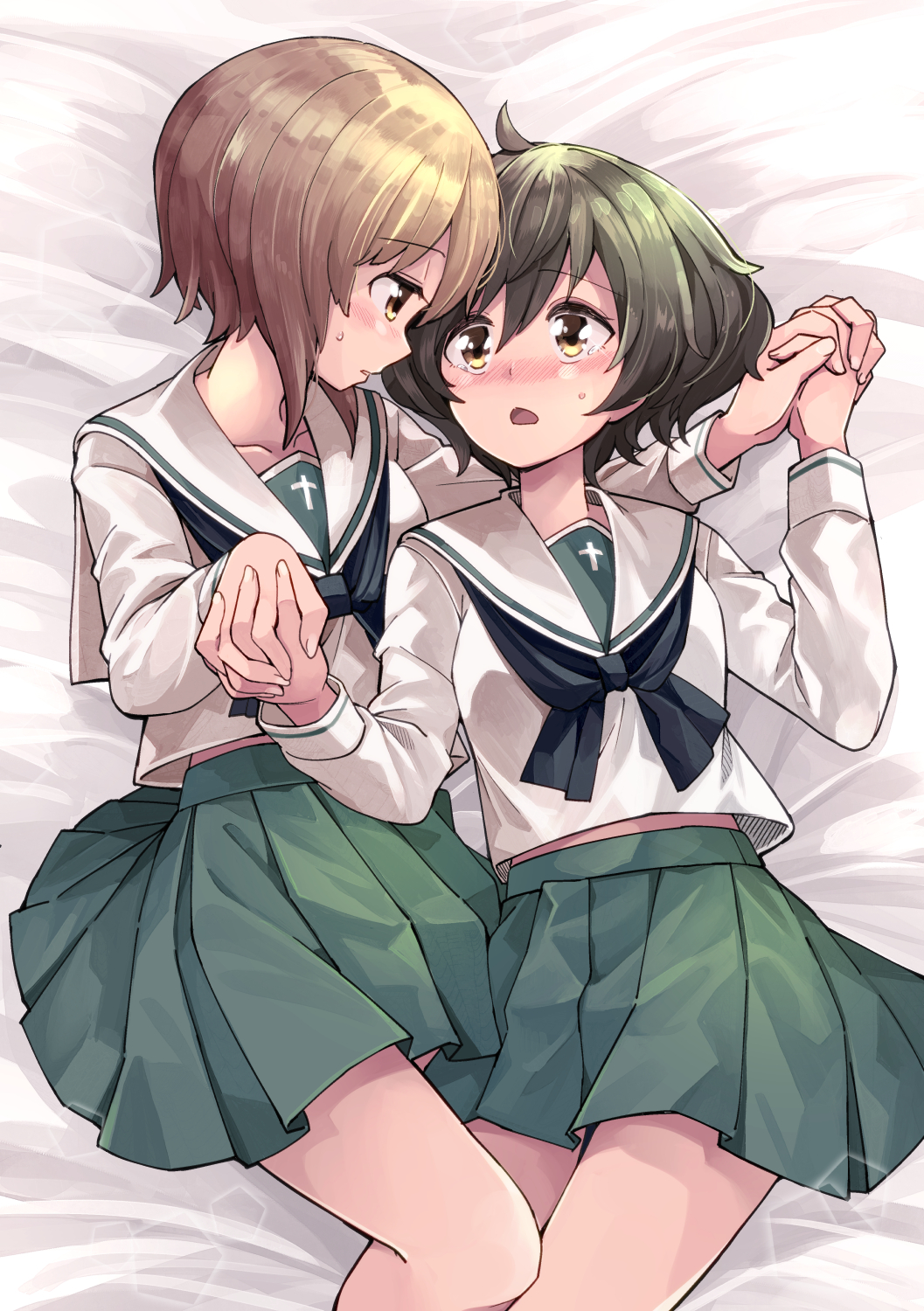 AToastyCoyote Sep 3, 2021 10:52PM
Both hands? At the SAME TIME?!

Yuri4Dayz Sep 3, 2021 11:22PM
Havent seen these two in a while naisu

Reirin Sep 4, 2021 3:59AM
Best cute pairing of the series.

juanelric Sep 4, 2021 4:00AM
Another reminder that I gotta watch Das Finale
luinthoron Sep 4, 2021 8:02AM
Cute.
elevown Sep 4, 2021 11:00AM
@Reirin I agree :) Only other pairing I love in the show is Kay and Darjeeling.
YayaSamuko Sep 12, 2021 3:10AM
Damn. When is the next episode of Das Finale airing I wonder?