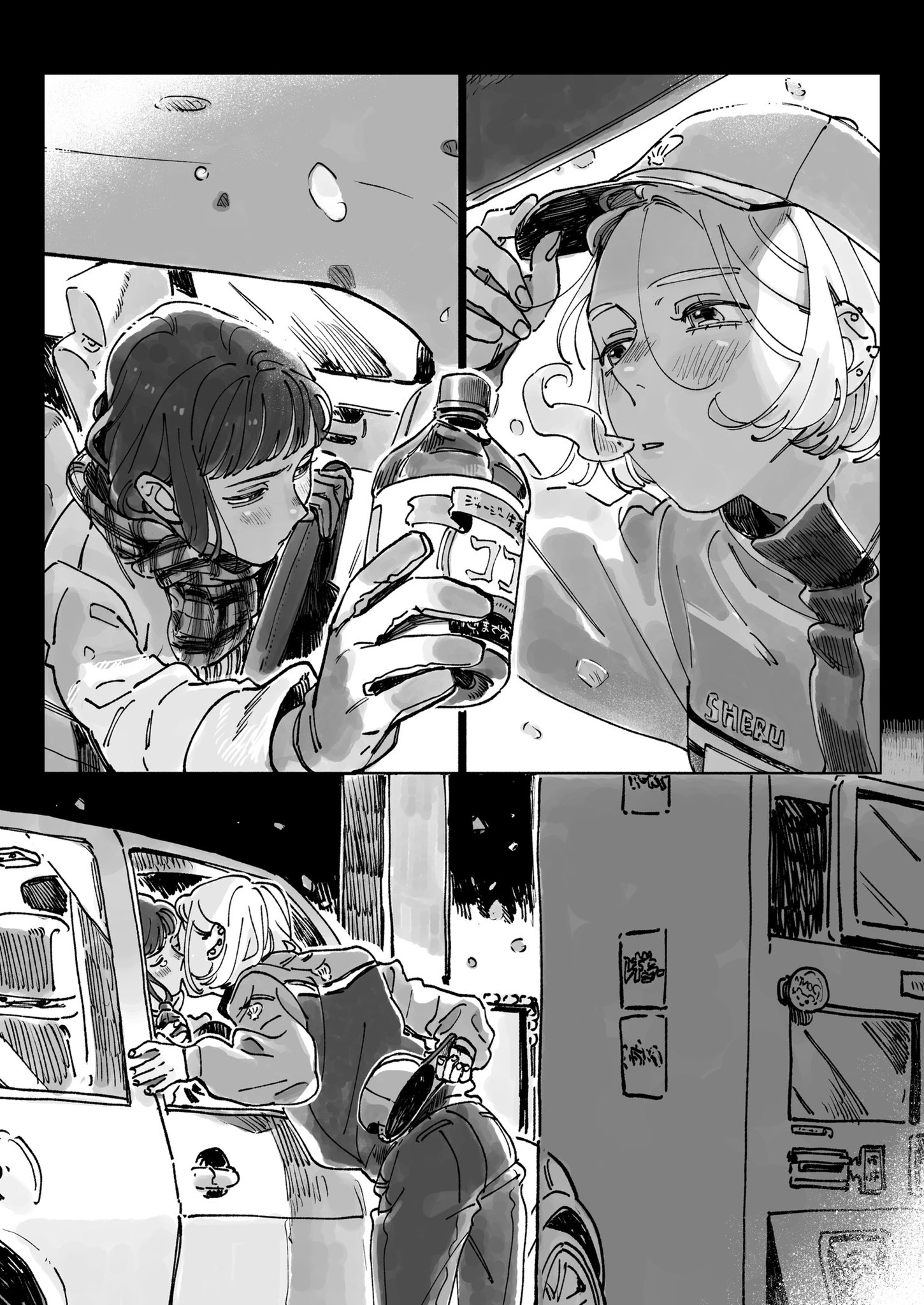 drpepperfan Aug 27, 2021 9:06PM
"making up by bringing something to her at work"
runrin Aug 27, 2021 9:43PM
i love this way too much. such a nice style. super cute pose with her holding the hat behind her back.
beccamyoui Aug 28, 2021 2:05AM
this is so cute oh god. i couldn't understand the text but thank you for translating it. it made it so much cuter.
FluffyCow Aug 28, 2021 2:42AM
This artist is perfection.
luinthoron Aug 28, 2021 7:52AM
Cute.
Sylvanas Aug 28, 2021 8:32AM
lol Sheru instead of Shell
Amersion_ Aug 29, 2021 2:54AM
Isn't this the life?

Bugpope Aug 29, 2021 4:20PM
Now that's what I call service.
LilSapphic Aug 30, 2021 12:24AM
I love this artist style and work so much, can't wait to see more of their art

mg1342mg Sep 6, 2021 10:46AM
Curbside pickup. So convenient.