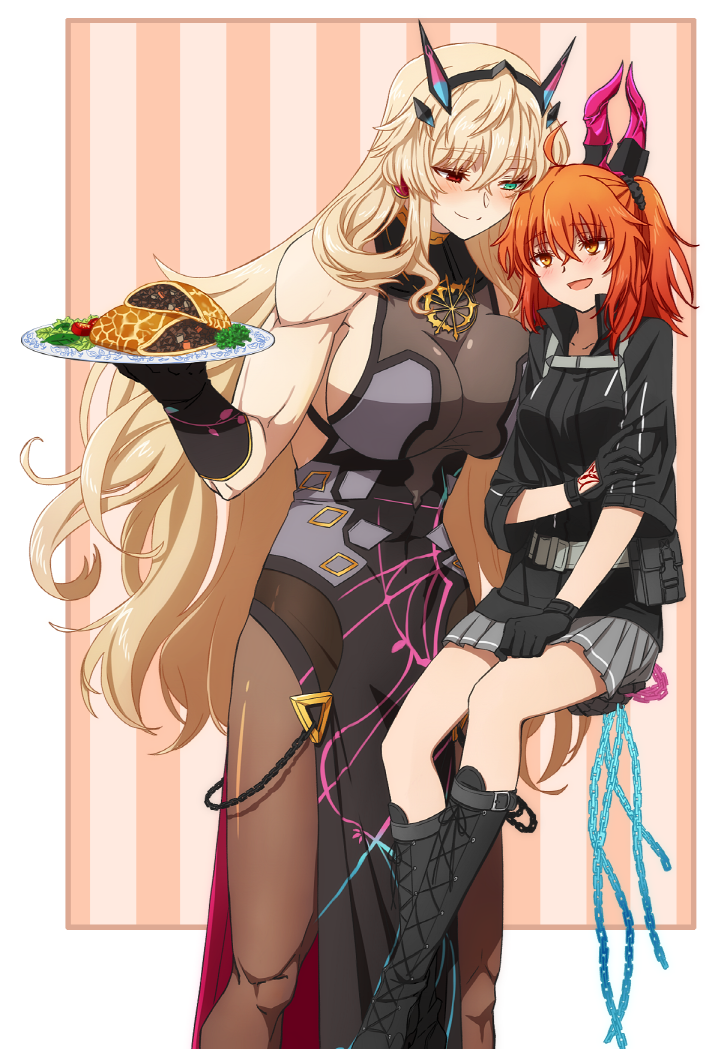 Sariin Aug 20, 2021 9:55PM
Looks like she's going to the Stomach Destroyer before something else destroyed after dinner
FluffyCow Aug 20, 2021 9:57PM
I'm really loving the couple of recent Gudako X Fairy Gawain fanarts I've seen. Big strong GF is just perfection.

Pa Toi Aug 20, 2021 10:08PM
HEIGHT GAP

myrrhmidon Aug 20, 2021 11:33PM
Big muscled gf carrying you with one hand is the dream

Missigno Aug 21, 2021 2:26AM
Do Not Resist Big Muscled GF
TheRaptureKing Aug 21, 2021 4:06AM
I Have Fallen Into The Madness That Is Fate/GO And I Refuse To Get Out!

thechampionmike95 Aug 21, 2021 4:42AM
This is my new favorite Gudako ship
Mai Kitty Aug 21, 2021 6:23AM
i like how she's holding two snacks at the same time but only looking at one

carlosraruto Aug 21, 2021 11:42AM
Gorilla puppy wife
kormi Aug 21, 2021 12:03PM
ok that arm is definitely enough for a child to sit on it without breaking it.
FluffyCow Aug 21, 2021 2:43PM
^Thanks to the supernatural aspect of her strength a 200 pound adult would even be light weight for her haha
last edited at Aug 21, 2021 2:44PM

juanelric Aug 21, 2021 5:37PM
Death by snu-snu