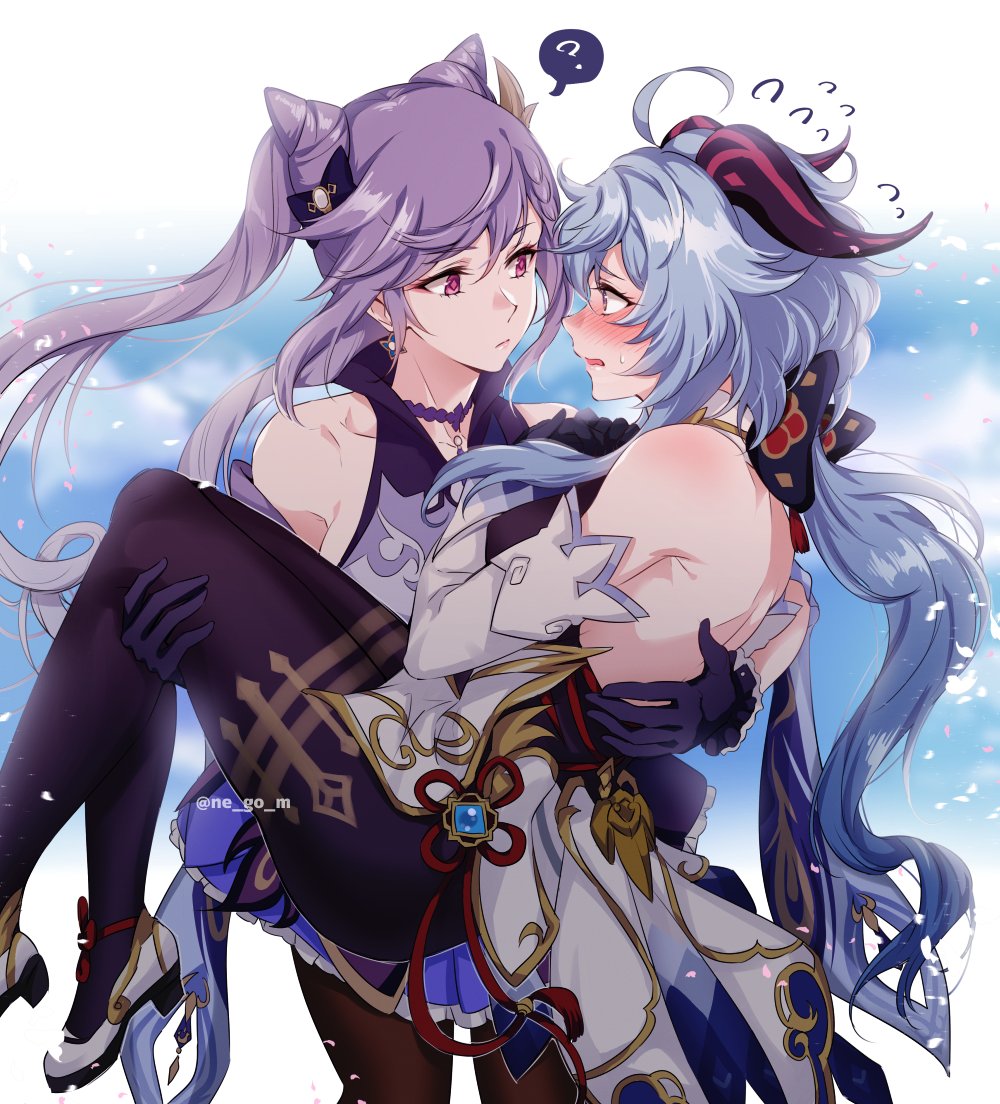 iPhoenix26 Aug 13, 2021 11:06PM
Blessed be our Lord and Savior negom for consistently bestowing upon us her wonderful art
Smolgirl Aug 14, 2021 1:20AM
Princess carry + Ganqing + Negom art = Perfection

Missigno Aug 14, 2021 2:05AM
I like how Keqing doesn't get what's going on
wsedoiugly Aug 14, 2021 2:07AM
did she drop Saaya completely? I mean, making like 7 hentai mangas with your waifu and literally yourself fucking each other is not something you just do with any other regular waifu.
nicc Aug 14, 2021 4:17AM
Oh yeah Oh yeah man

Antonio Meclean Aug 14, 2021 5:01AM
Damn Negom Sensei draws so beautifully.
Takasaki Reika Aug 14, 2021 8:03AM
Negom-sama
Giee Aug 14, 2021 8:37AM
Another reason to keep living

DatYuriAddict Aug 14, 2021 1:38PM
@wsedoiugly Didn't Negom in the very first Angel dj say in the author's note that she'll draw the Saaya djs until she's satisfied? Negom is satisfied with drawing Saaya djs for now, but who knows there might be more to come.

Yuri Yuriyuri Aug 14, 2021 7:15PM
Negom never misses.

livingice Aug 14, 2021 8:07PM
Aiya~ Negom-sama gives me another boost to keep living
pogotun Aug 15, 2021 2:05AM
I can't enjoy any of her new works now
iBal Aug 15, 2021 1:15PM
negom : gancing sex