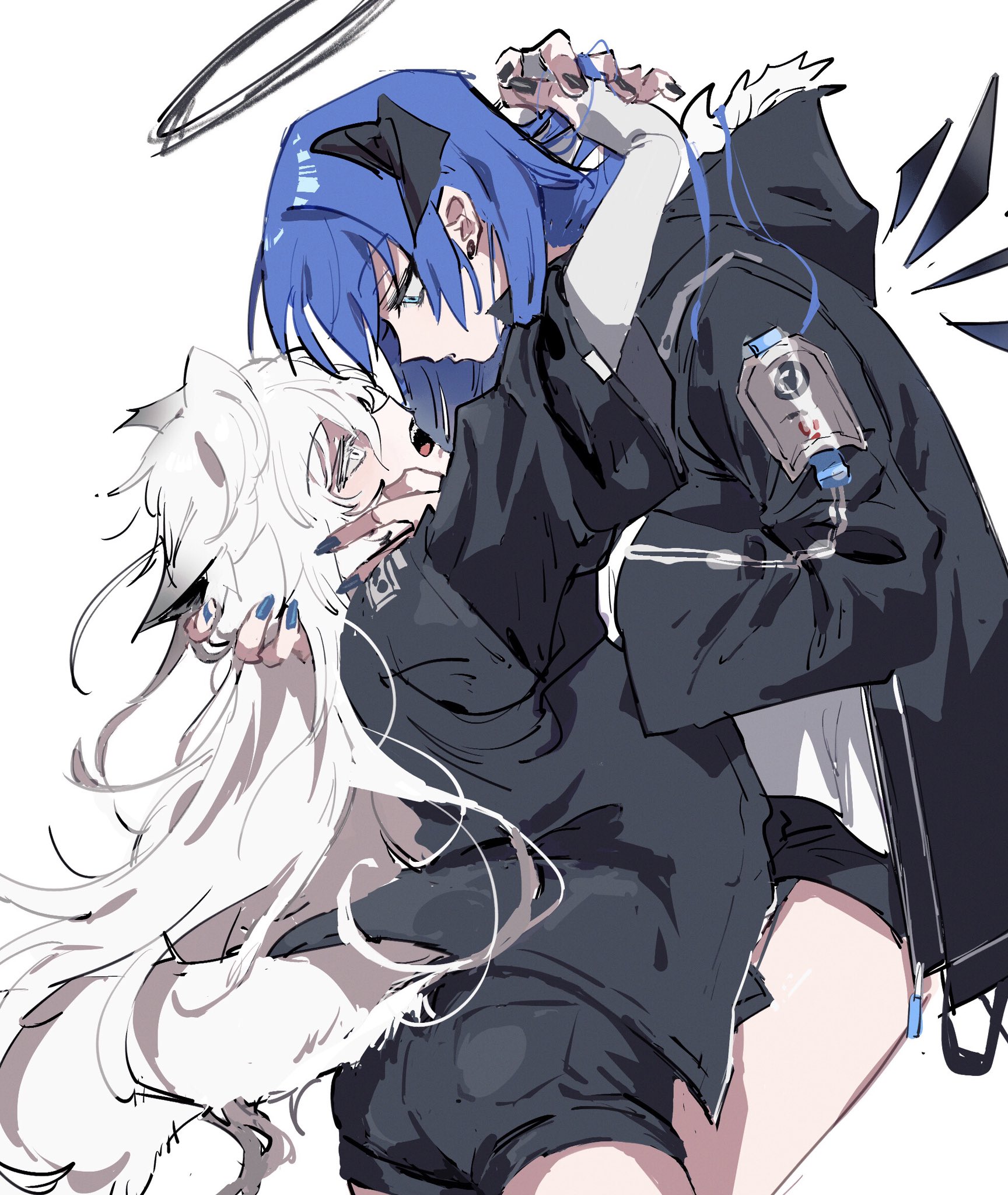 Yuri Yuriyuri Aug 2, 2021 9:35PM
Texas and Exusiai are probably a little confused.
last edited at Aug 2, 2021 9:35PM

whatayuri Aug 2, 2021 9:46PM
I crackship this because their skins look like they're taking place at the same time.
NARESH4444 Aug 3, 2021 1:53AM
HELL YEAH BOY.
AND GIRL TOO.
This is the kind of relation which is rare as Hell but absolutely amazing to witness.
The one who crushes on your crushs' beloved,and the ally to the one between you and your crush,but it's mutual.
To the point that they end up becoming friends,and then their mutual interest goes further beyond that.
WOHOO!

ghostlab Aug 3, 2021 2:22AM
I sense poly
NARESH4444 Aug 3, 2021 2:40AM
Oh snap,having just gone through his/her Twitter,there's a lot of good stuff that needs to be on here.
Including the short story.

BloodyRose Aug 4, 2021 4:16PM
Love this so much just cause the thought of Lappland trying to make Mostima's life hell and Mostima just having some snide remark is hilarious

Faune Aug 10, 2021 3:34PM
@NARESH4444 A short story ? Where ?? How ???
I wasn't even aware I was shipping this but apparently now I am ?
But yeah after seeing a few artworks on said twitter... Sounds gay, I'm definitely in. Go Texulappima ?
NARESH4444 Aug 11, 2021 2:07AM
Faune,thank you for confirming that Dynasty truly has no good user to user system.
And yeah,just scroll down the artists' Twitter and you'll find the short story.
Hell,all of this artists' works need to be translated and put here.
NARESH4444 Oct 16, 2021 1:36AM
Yeah,I don't know who screwed up the artists,but it should definitely be more like the Twitter handle with the underscores then whatever this previous one is about.