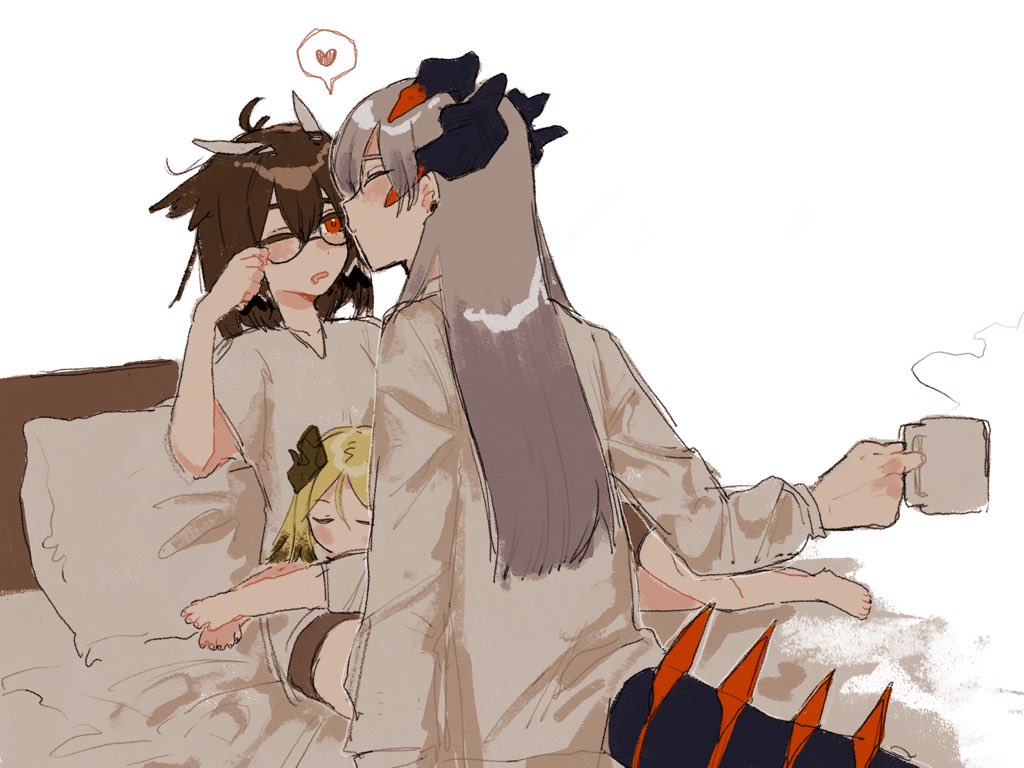 FluffyCow Jul 30, 2021 9:23PM
Saria enjoying a relaxing morning with her wife and daughter.
NARESH4444 Jul 30, 2021 10:10PM
The best way to wake up.

V-Oblivion Jul 30, 2021 10:53PM
Nothing to see here folks, just a happy family's morning.

ghostlab Jul 31, 2021 1:21AM
How can Saria sleep with her horn and tail like that?

juanelric Jul 31, 2021 1:39AM
Maybe like Hyuse from World Trigger

last edited at Jul 31, 2021 1:40AM

WhereDaYuriAt Jul 31, 2021 2:21AM

myrrhmidon Jul 31, 2021 2:37AM
Happy family

Missigno Jul 31, 2021 3:22AM
I adore this family and I don't even play the game
NARESH4444 Aug 1, 2021 5:36AM
You better start playing,then,and dive straight into the deepest depths.

myrrhmidon Aug 1, 2021 6:24AM
Actually a good time to reroll or just start in general. Free 10 roll (plus another 10 roll for the tutorial banner) and daily free single rolls.
NARESH4444 Aug 2, 2021 4:38AM
And doing it now will give you enough time for the Doc Kal banner.