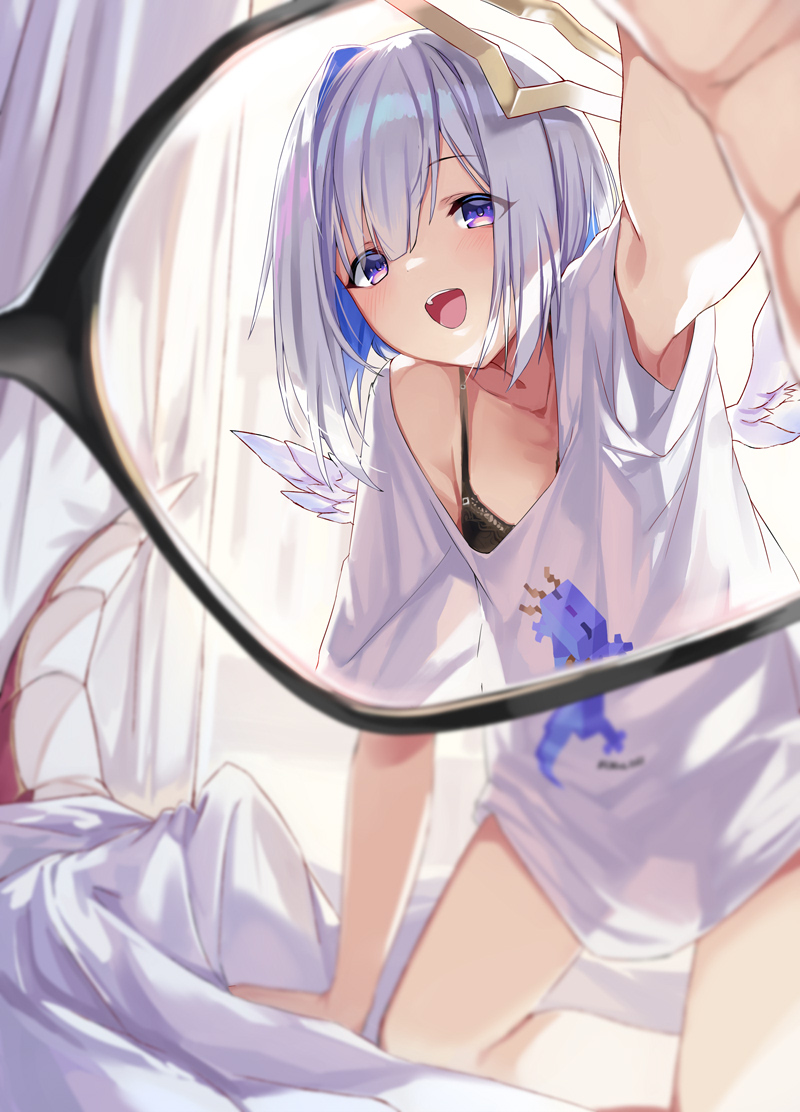 beccamyoui Jul 26, 2021 10:09PM
good motherfucking morning

The immaculate Jul 26, 2021 10:38PM
Ay this is nice

V-Oblivion Jul 26, 2021 10:48PM
Pretty Precious Tenshi.
last edited at Jul 26, 2021 10:48PM

juanelric Jul 26, 2021 11:19PM
That silhouette tho

Shuryo_CN Jul 27, 2021 1:36AM
I love how artists draw Kaichou without particularly showing her or her face, its wholesome.

almighty Jul 27, 2021 7:57AM
gonna cry

TctyaDDK Jul 27, 2021 12:04PM
The tail plug is off :))

Ineptify Jul 27, 2021 2:41PM
The blue uparupa (axolotl) shirt I need that

ninryu Jul 27, 2021 2:51PM
Kanata is wearing a pretty fancy bra for someone who doesn't have boobs.
UrsaTempest Jul 28, 2021 12:54AM
This is very lovely.
YayaSamuko Jul 28, 2021 1:06AM
I need a Ao Upa Ruppa T-shirt in my life
Takasaki Reika Jul 28, 2021 12:57PM
so cute

Nene Jul 30, 2021 2:11PM
Nice pv through glasses.