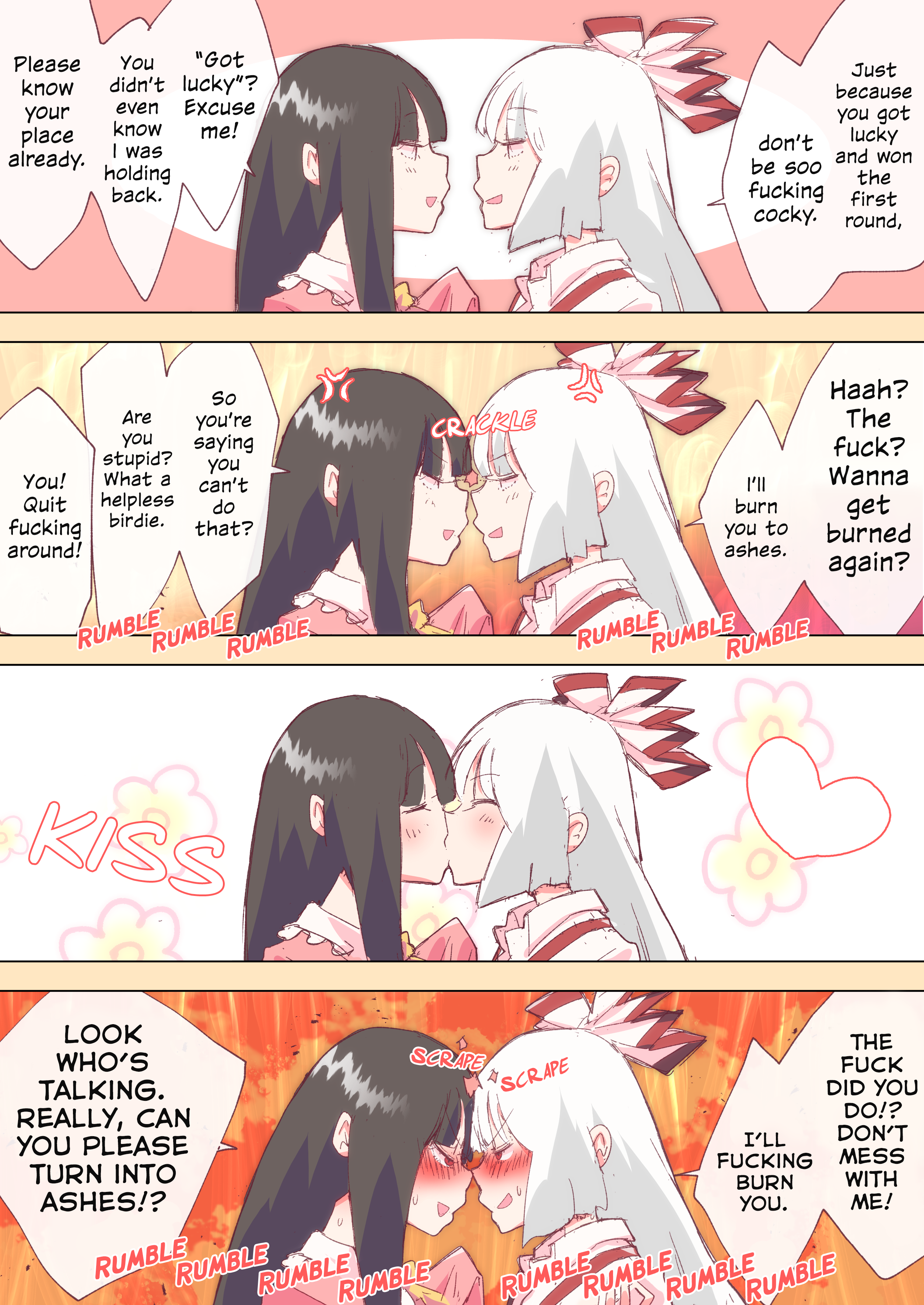 Clueless1 Jul 20, 2021 1:26AM
Let's get ready to RUMBLE!
NARESH4444 Jul 20, 2021 2:00AM
That poor bed...and the poor neighbours who won't get any sleep...
But the manufacturers are enjoying the fact that business is booming.

Yuri Yuriyuri Jul 20, 2021 1:01PM
I like how they just... couldn't help themselves.

Missigno Jul 20, 2021 1:28PM
Romance is in the air

Pandawa 5 Jul 21, 2021 3:31AM
What's better than one tsundere?
two tsundere
Phemon Jul 21, 2021 4:45PM
"Love you so much I [will] kill you ♡"