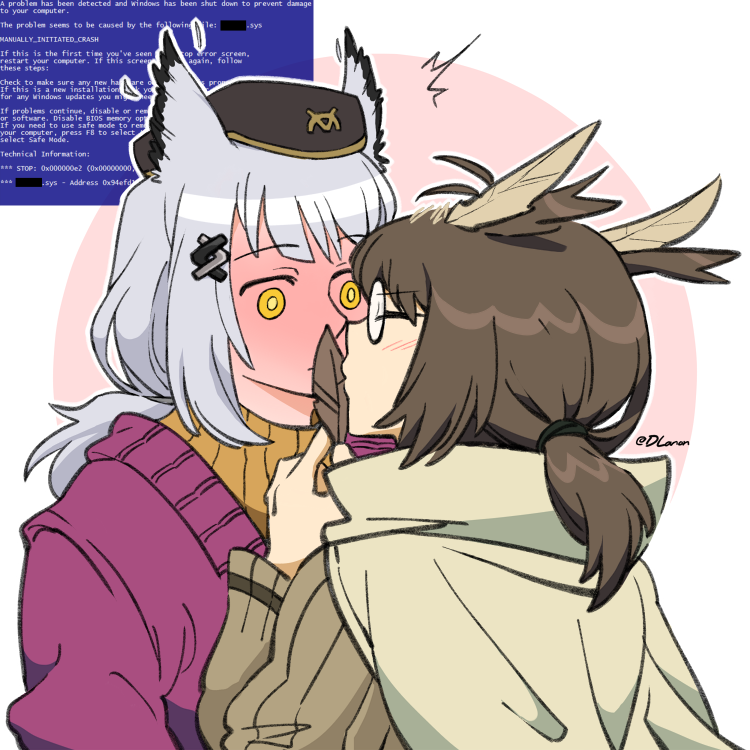 Norainhere Jul 19, 2021 9:07PM
BSOG (Blue Screen of Gay)

myrrhmidon Jul 19, 2021 9:08PM
Ptilopsis gets BSOD from yuri
Note: This specific Ptilopsis skin has one of Silence's special feathers. I wonder...
NARESH4444 Jul 20, 2021 2:04AM
Wonder what?
Her profile states clearly that everyone she holds dear has a feather of hers.
Which means Silence is a silent harem owner who snuck that detail below our noses.
We need comics of this,NOW.

wowozers Jul 20, 2021 2:08AM
AHHHh love my gay owls
jyujin98 Jul 20, 2021 1:22PM
ptilopsis.exe has crashed

V-Oblivion Jul 20, 2021 1:57PM
Should this count as NTR?
But who is getting Netorared here?
Saria or Dokutah?
NARESH4444 Jul 20, 2021 9:28PM
For Meta levels of fun,Blue Poison is the one loosing out.