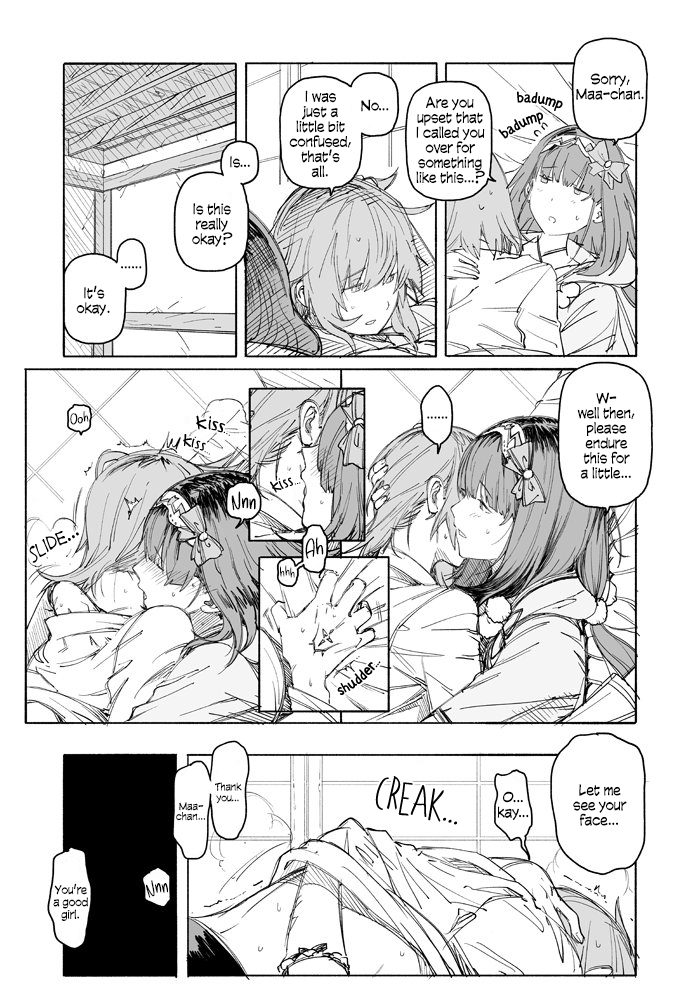 FluffyCow Jul 19, 2021 8:58PM
I love seeing this artist's works and especially translated. Just inject all the Gudako Yuri straight into my veins, please & thank you.

Ayahime0 Jul 19, 2021 11:58PM
God, I live for yuri. I always love more Gudako x everyone.

carlosraruto Jul 20, 2021 7:14AM
Some good ol' mana transfer

thechampionmike95 Jul 20, 2021 10:12AM
Seems like loving Gudako is the one thing Osakabe will make time for. After playing her interlude this is pretty much canon

Missigno Jul 20, 2021 1:37PM
Bless Bird Hatter, I only wish for a full nsfw doujin from them

V-Oblivion Jul 20, 2021 1:55PM
This series should be caller: How Gudako performs Mana Transfers with her female servants.

The immaculate Jul 21, 2021 8:58PM
This one seems really soft compared to the others

Linterdiction Jul 22, 2021 1:11AM
Gudako is such a sub that she can sub to Okkie. Truly powerful.