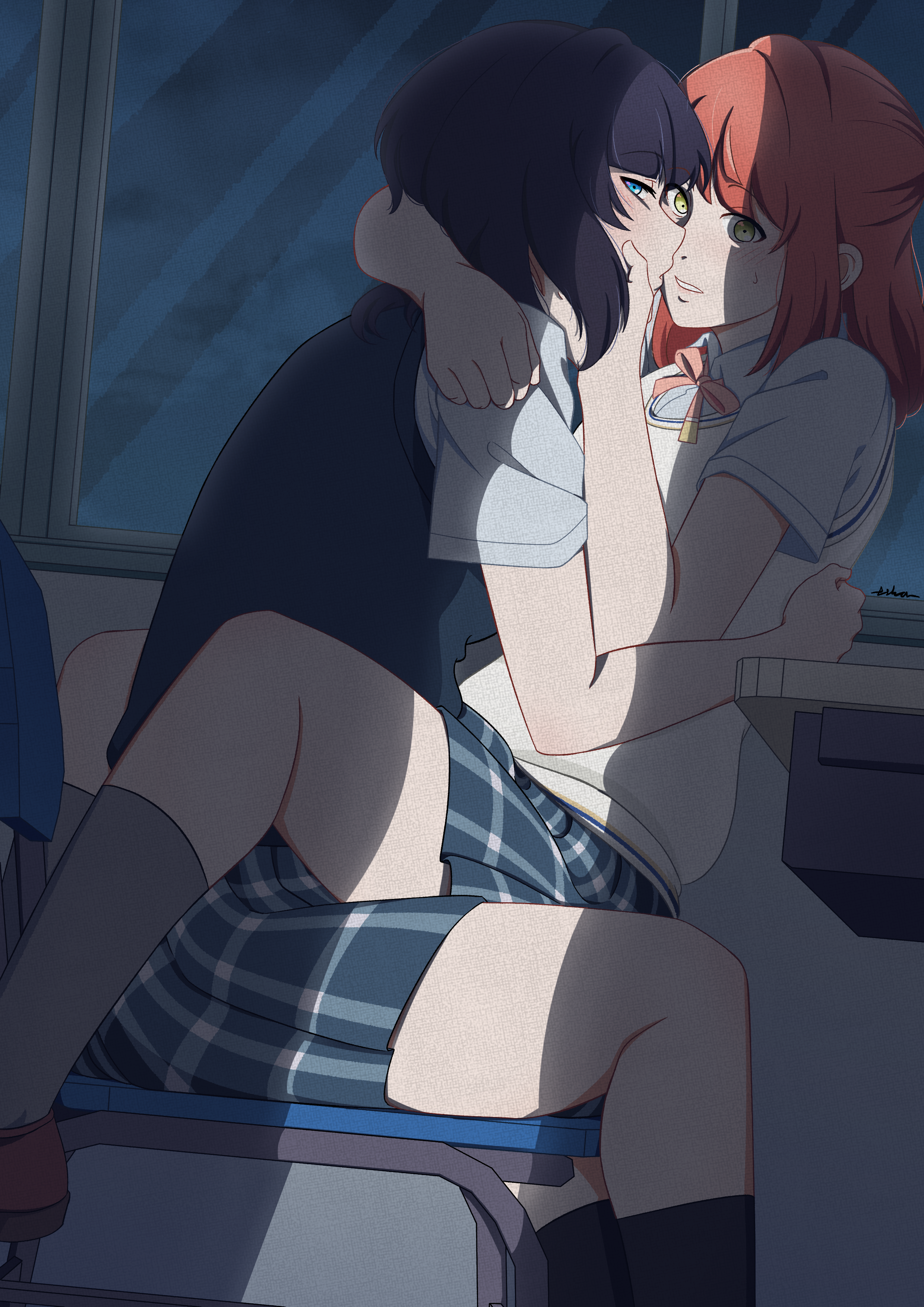 phoenixir Jun 29, 2021 3:27AM
That....is not the redhead x Raven tresses combo I expected to see

Missigno Jun 29, 2021 7:25AM
Whoop sorry I'll close the door

Kagayaki-san Jun 29, 2021 1:25PM
I love to think Karin can be ship with anyone

livingice Jun 29, 2021 4:29PM
POV: They wanted to make Emma and Yuu jealous, but got too into their role play and well...

SSincere Jun 30, 2021 4:49AM
I love that artists are starting to realize how massively multishippable the Niji girls are (I'm kind of headcanoning them evolving into one big polycule), but I'm also a little spoiled by SIFAS giving cute interactions across the generations, so I want to see more of those. Pairings from in-game events like Hanamaru/Rin, or Umi/Rina, or Ai/Dia — or even wilder stuff. Say, Nico/Lanzhu or something.

claresa018 Jul 2, 2021 10:19AM
Oh, wow... Sorry for interrupting...

PeoYS2122 Jul 7, 2021 9:18AM
Hmm..