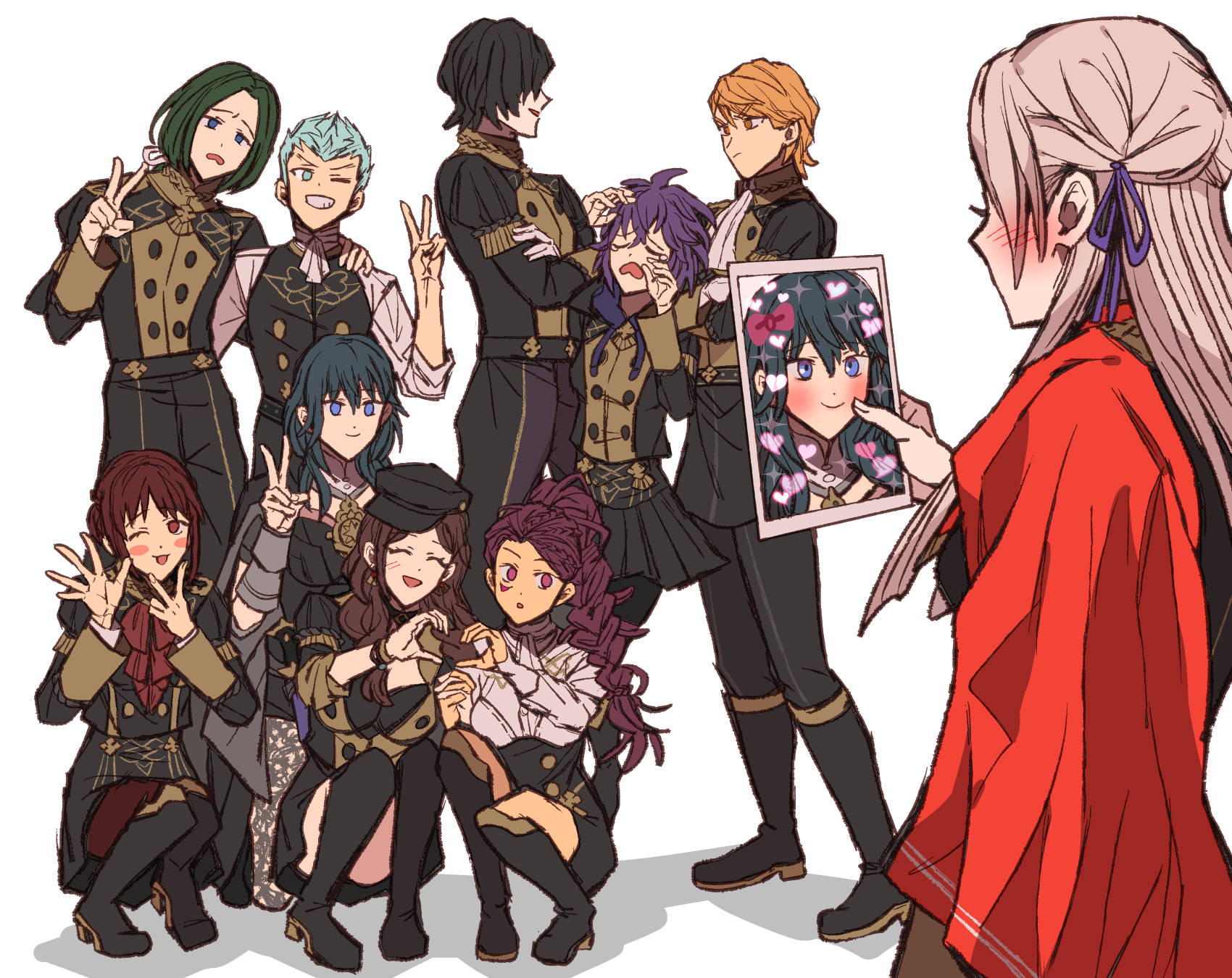 Ensel Jun 21, 2021 10:23PM
Not gonna lie, I would've done the same. Oh andHappiest birthday, Eddie !
Hauteclere Jun 21, 2021 10:40PM
I'd say this deserves a Dorothea x Petra tag, too.

SulliMike23 Jun 22, 2021 6:57AM
Oh Edie…she is so…By-sexual.

Ultraxion Jun 22, 2021 11:08AM
What's this supposed to be a parody of?

salaima Jun 22, 2021 2:37PM
Reminds me of this
last edited at Jun 22, 2021 2:39PM
Kajyu Jun 23, 2021 3:59AM
Edelgard knows her priorities.
ArcaJ Jun 23, 2021 11:20AM
WTF is Monica doing there?
Edelgard is being thirsty, as usual. She didn't even edit that photo. Every picture of Byleth just looks like that to her.
Lindhardt and Caspar, being best lads.
Poor Bernadetta is caught between Ferdinand and Hubert fighting (flirting).
Petra and Dorothea, about to seal their marriage contract.
AND PEGGY (monica)

IresaFan Jun 24, 2021 3:09PM
The Black Eagles truly are the gayest house, lol.