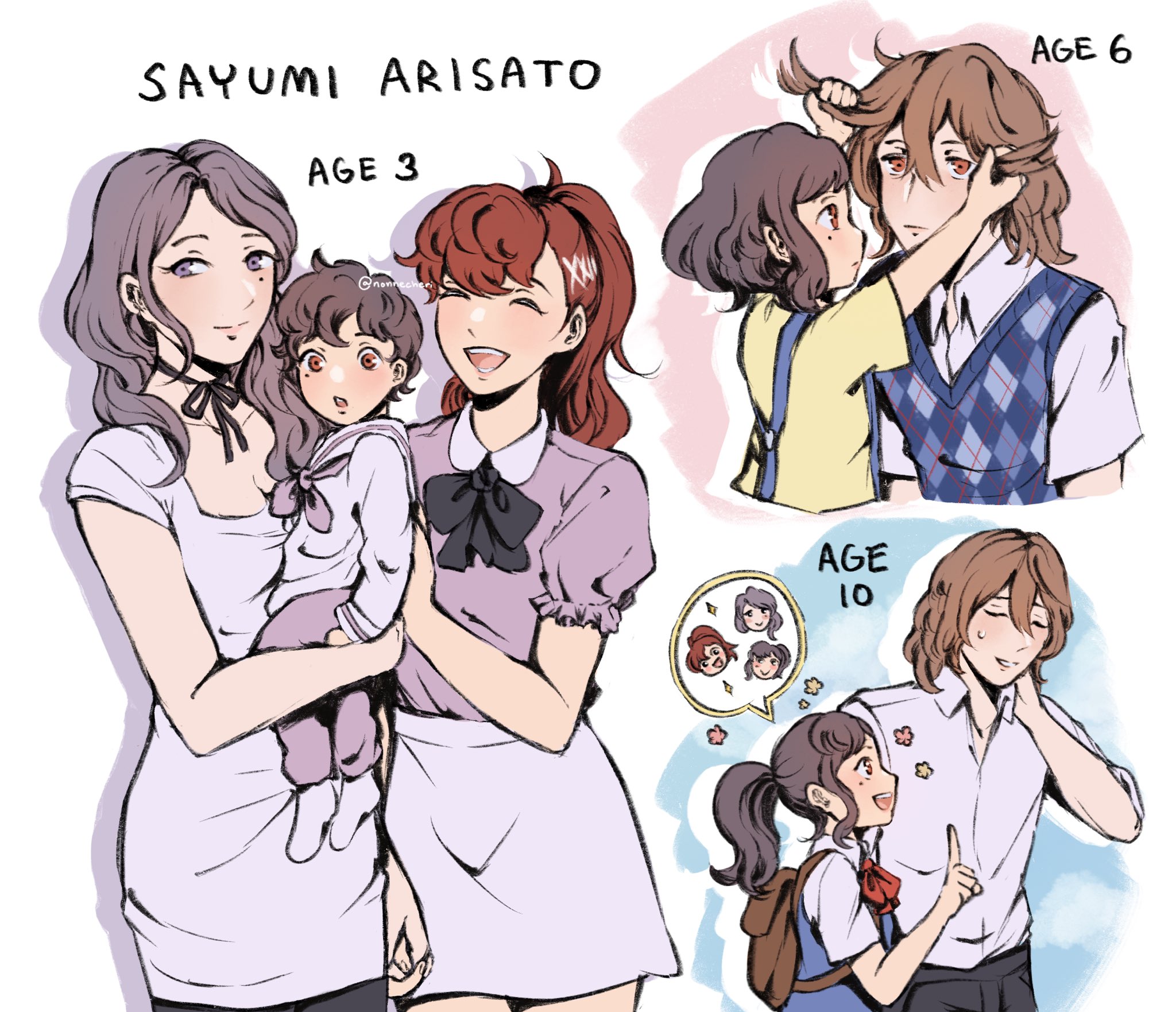 ssommevvuyy Jun 21, 2021 9:10PM
I don't get why Akechi of all people is here but cute nonetheless

Namyks Jun 21, 2021 11:34PM
HELL YEAH SAORI RECOGNITION.
Sorry, but I really love Saori and Rio. I don't know why trashman is here, but it's fine I guess.

Mr. Jones Jun 22, 2021 1:17AM
Akechi is catnip to like half the Persona fandom for reasons that I am not equipped to explain
Adawal Jun 22, 2021 11:29AM
This artist just enjoys the hypothetical Akechi-FeMC friendship
I ain't about to complain tho

Valanz Dec 20, 2021 5:17PM
Oh, i actually like the teniss chik more for the female protagonist but this is cool too, rad as fac.

juanelric Dec 20, 2021 6:17PM
Wow