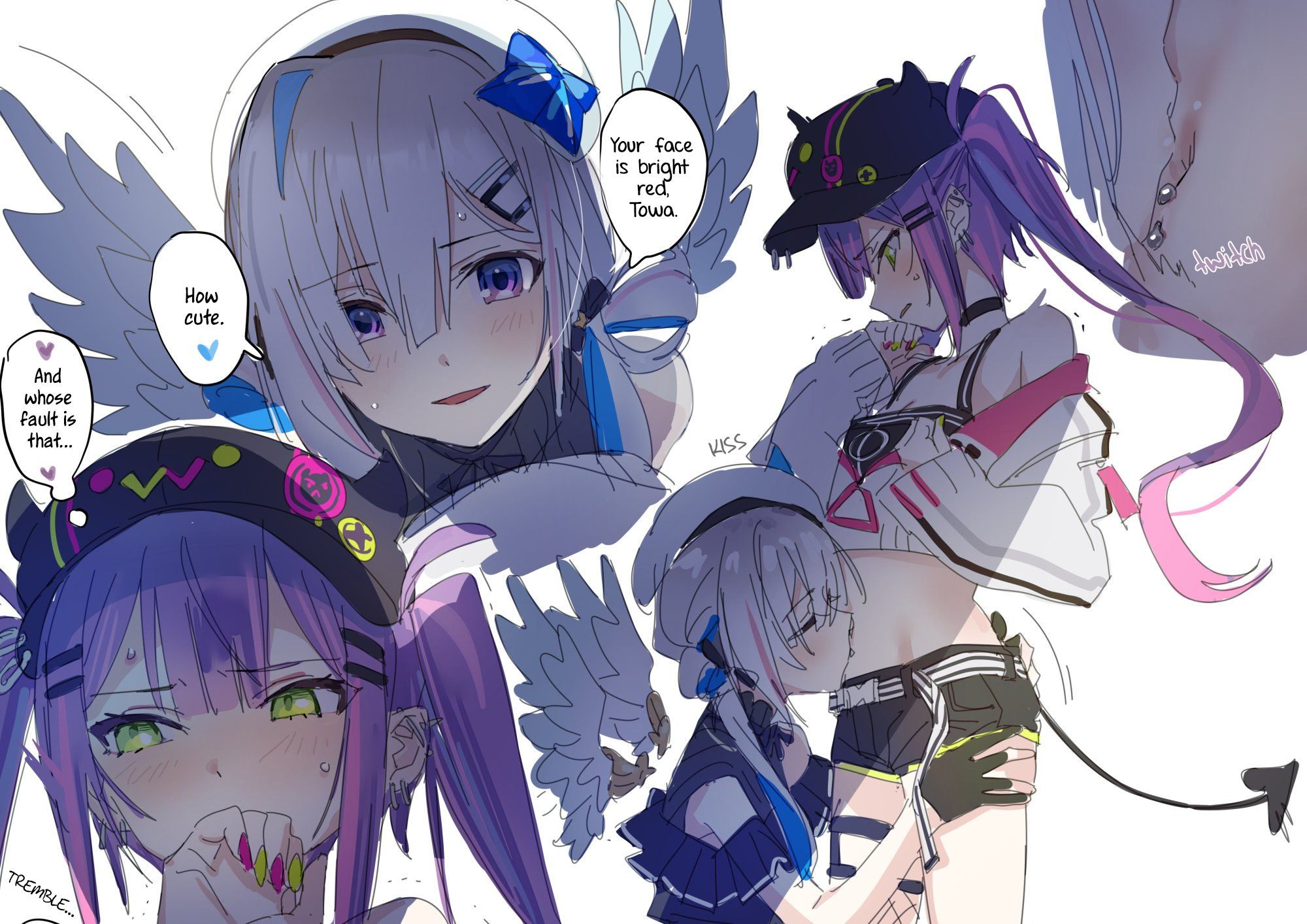 GrimSmiles Jun 7, 2021 9:52PM
Something new is brewing within me...

gomezio Jun 7, 2021 10:24PM
Tenshi x Tenshi
I approve
Amersion_ Jun 7, 2021 11:36PM
Im unironically starting to like this kind of navel play stuff and its scaring me
beccamyoui Jun 8, 2021 12:57AM
oh wow tenshis + navel play. happy birthday to me.

Kalin Jun 8, 2021 11:05AM
@Amersion_ That just means you're getting on board with it ( ͡° ͜ʖ ͡°)

Kawaii_yuri_lover Jun 8, 2021 6:11PM
Tenshi x Tenshi or Gori x Tenshi

Yuri Yuriyuri Jun 8, 2021 8:37PM
Good ship

Random Wanderer Jun 8, 2021 11:44PM
Double the tenshi goodness.

longking0803 Jun 10, 2021 1:23PM
Gorilla x Tenshi

juanelric Jun 11, 2021 6:19PM
Wow
YayaSamuko Jun 13, 2021 5:12AM
We all know who the angel is and who the devil is in this pic
kormi Sep 5, 2021 1:09AM
^ yeah its ka n