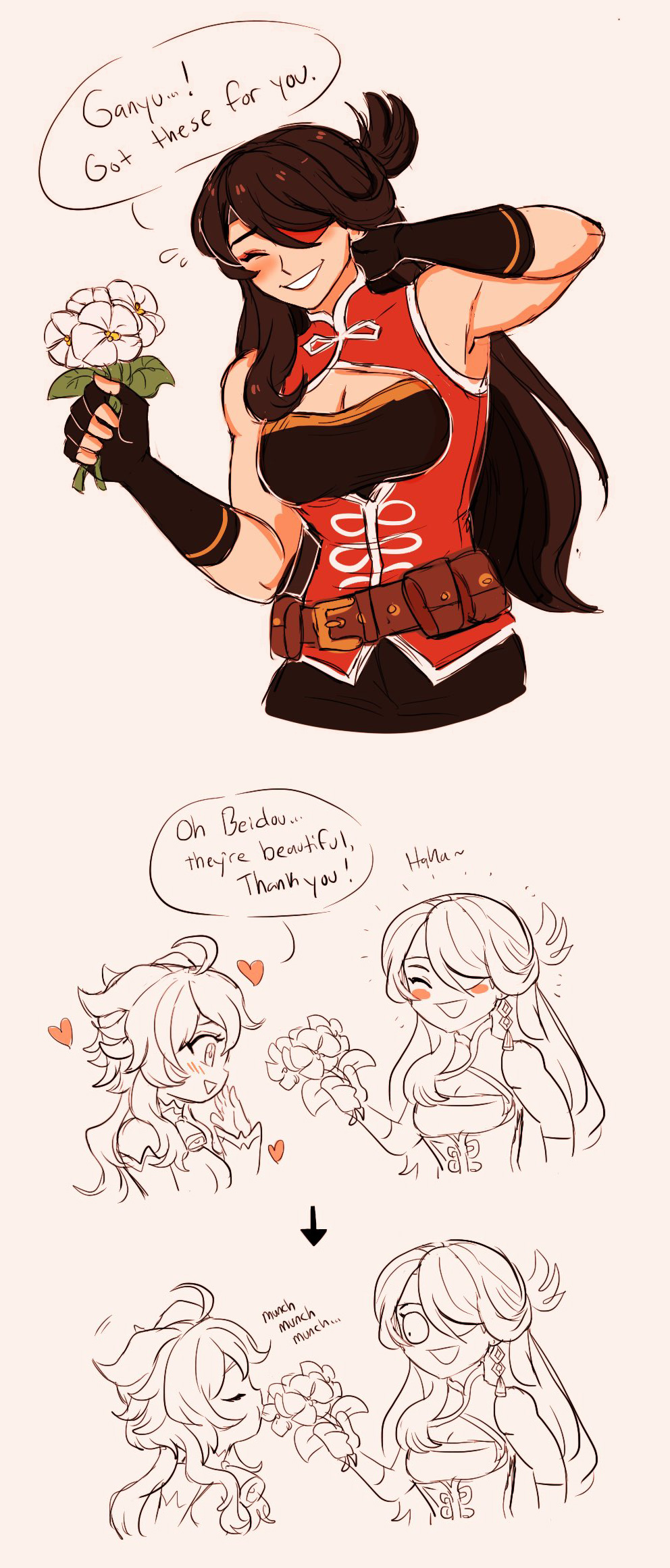 Cornonthekopp Jun 8, 2021 1:31AM
Now this is a pairing I haven't seen before

Missigno Jun 8, 2021 11:50AM
Nothing is more romantic than food
ltmauve Jun 8, 2021 7:15PM
Ganyu heard about Edible Arrangements and went "but why tho?"
Kajyu Jun 8, 2021 9:28PM
I guess this counts as winning her heart with food?

NewtMarshmallow Jun 10, 2021 5:47AM
Not my thing but it's funny and cute
last edited at Jun 10, 2021 5:47AM

Valanz Nov 8, 2021 6:08PM
Om nom nom!