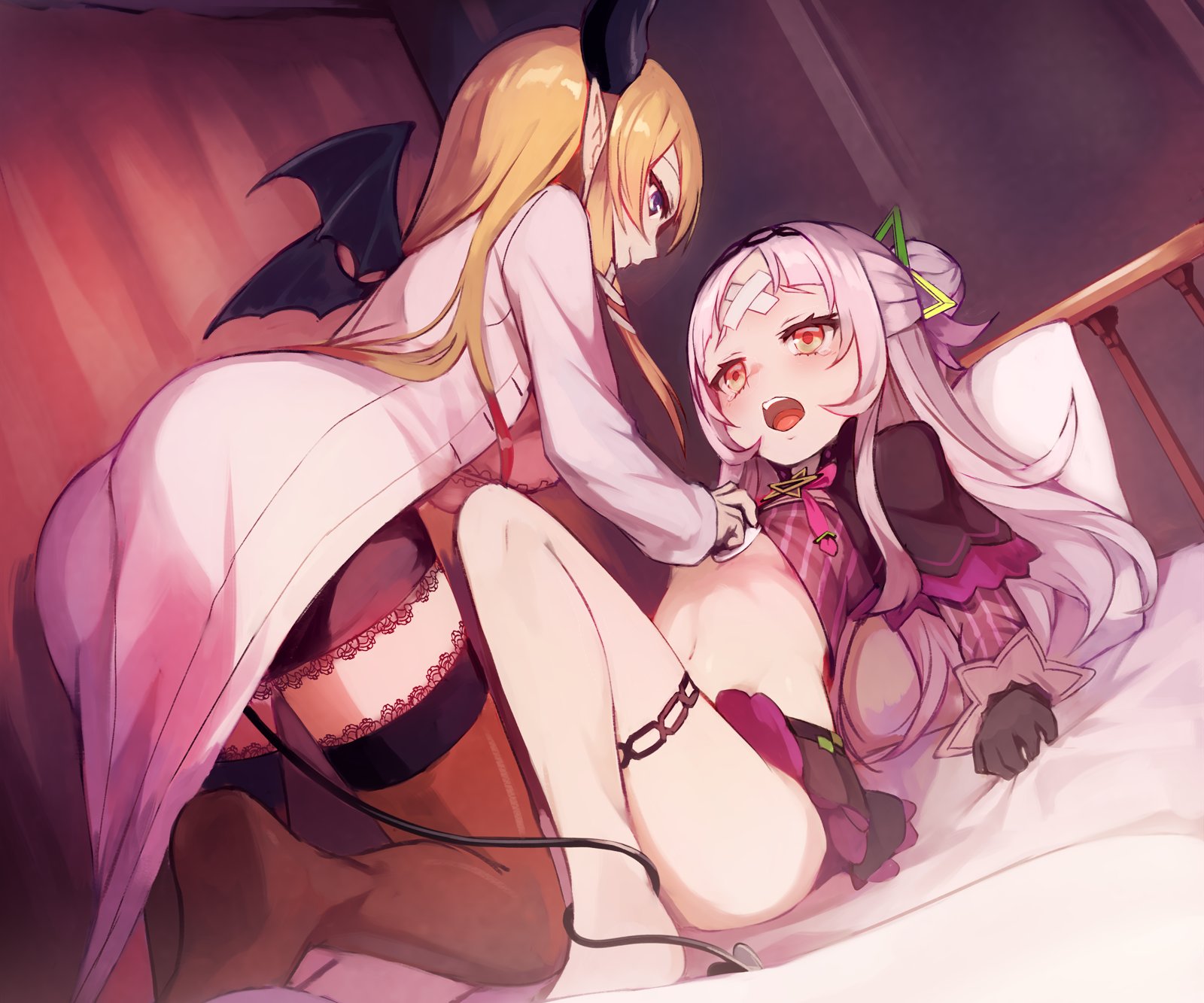 LilyScentedBubbleBath May 24, 2021 9:18PM
The tail - O//O

Random Wanderer May 24, 2021 9:33PM
The doctor must thoroughly examine her patient to make sure she's healthy, after all.
Hylarn May 24, 2021 10:22PM
Not pictured: Rushia watching
FluffyCow May 24, 2021 10:46PM
I mean this is basically canon, in at least Alternative's Universe.
Amersion_ May 24, 2021 11:15PM
Shions gonna start missing on purpose after this

Flanny May 25, 2021 3:51AM
Angry onion noises

Kawaii_yuri_lover May 25, 2021 4:20AM
Well, well, well... Let Shion hit Coco next time...

Takasaki Reika May 25, 2021 8:01AM
Well,this scene is in Hololive alternative XD

Takasaki Reika May 25, 2021 8:02AM
Shion,you will make your Dear Onion sad
Nevos May 25, 2021 9:44AM
The expression Shion makes during this scene in the Alternative PV is pretty much the definition of "totally worth it".

meccermino May 28, 2021 1:10AM
Heheh holo alt