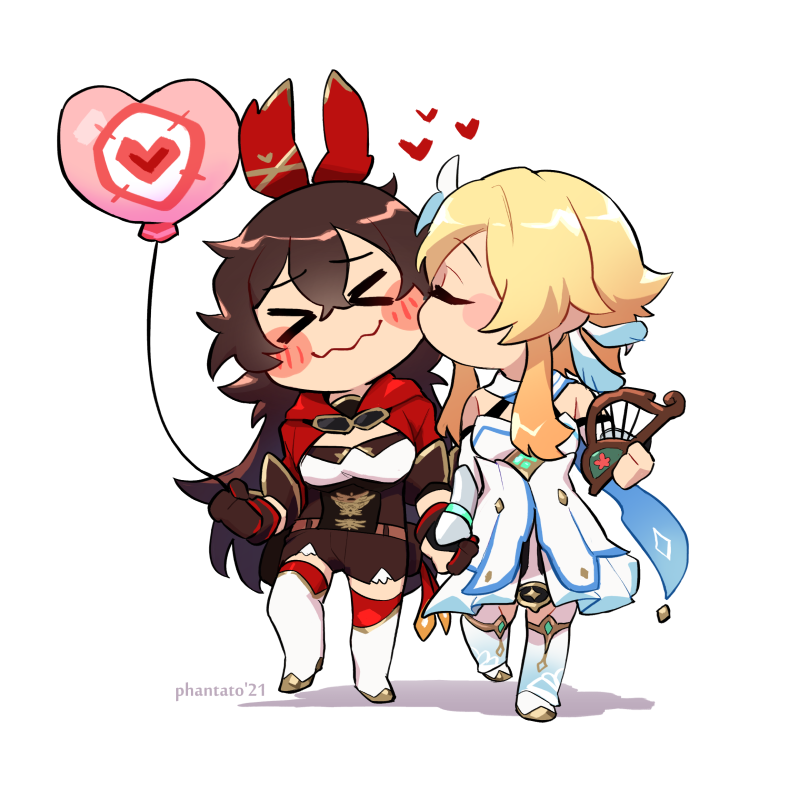 Nep Nep May 14, 2021 11:37PM
I don't know if I am alone, but I felt an arrow go through my heart when I saw this image
last edited at May 14, 2021 11:37PM
FluffyCow May 15, 2021 3:30AM
Well that's just super cute.

Yuri Yuriyuri May 15, 2021 5:30AM
Amber looks so happy, awww.

Royz May 15, 2021 10:18AM
Ma baby Amber and her girlfriend, very much approved!
Takasaki Reika May 15, 2021 10:46AM
well ain't that cute.....

Flanny May 15, 2021 12:13PM
There's more festivals for you two in the future!

mg1342mg May 17, 2021 12:24PM
While nsfw has its appeal, there is little better than a peck on the cheek while holding hands.