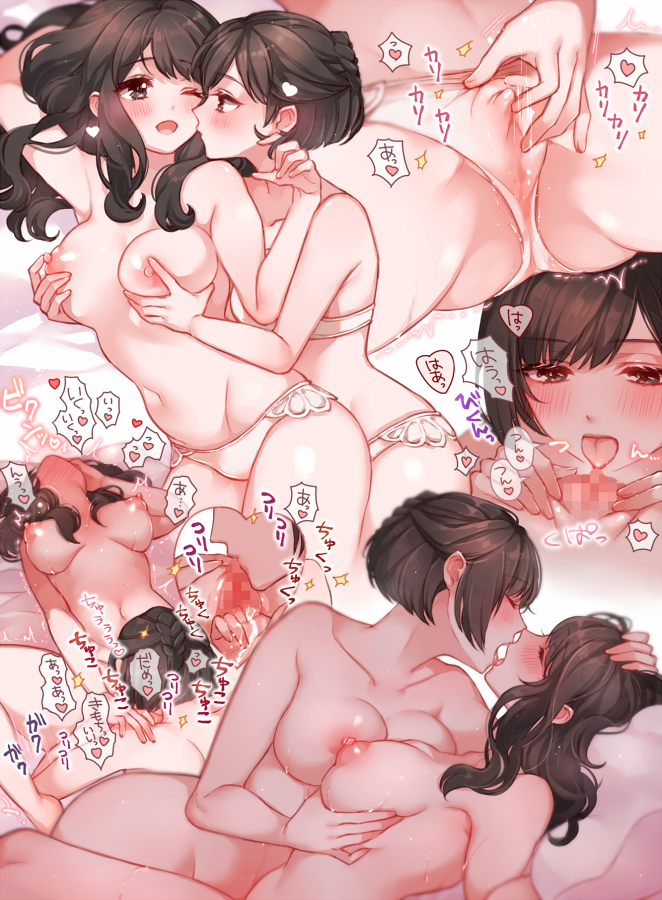 GrimEater May 14, 2021 9:25PM
That's some pussy play

EvelineClariss May 14, 2021 9:41PM
It feels weird seeing a mamaloni lewd without amorphous fleshy growths.

myrrhmidon May 15, 2021 12:30AM
Bless Mamaloni for such godly art.

Dark_Tzitzimine May 15, 2021 1:38AM
I look forward to the time in which Mamaloni will unleash her full power with Takamori lewds.
luinthoron May 15, 2021 5:57AM
Good.
BV May 15, 2021 9:21AM
h0t

Royz May 15, 2021 10:21AM
She's been low on lewds since there so many wholesome takamori she's drawn, must be craving

Pikatan May 15, 2021 1:32PM
mamaloni is delivering as always

almighty May 15, 2021 4:07PM
hail mamaloni
Amersion_ May 16, 2021 12:18AM
I missed this kind of content from Mamaloni

B-to480 May 16, 2021 12:24AM
Sexy!
ExtraNumber8807 Feb 28, 2023 9:05AM
fuck yes!! this i what I've been serching for (p≧w≦q)