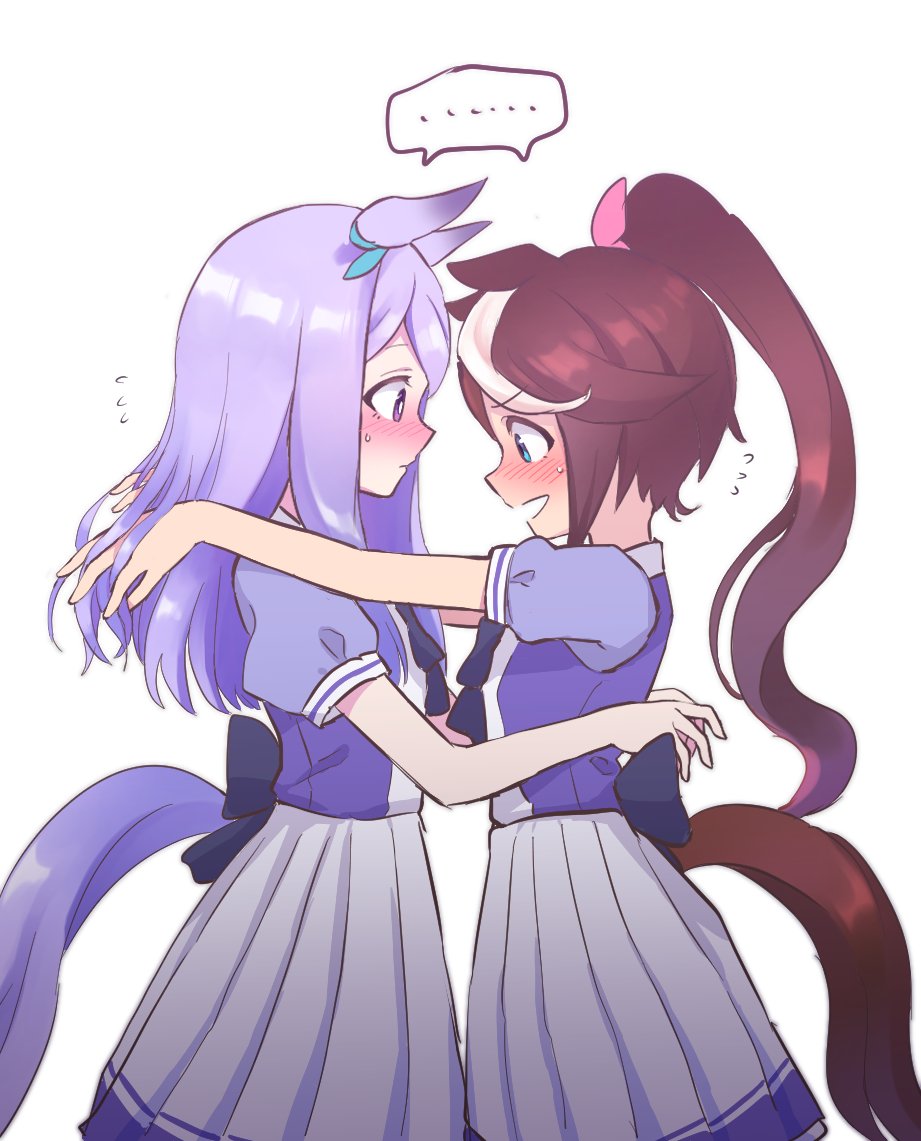 myrrhmidon May 3, 2021 10:03PM
Cute McTeio. I really like that Teio is shorter.
luinthoron May 4, 2021 6:24AM
Cute.
Swag Wagon May 5, 2021 11:42AM
How the heck are there now more McQueen x Teio images on here than Silent x Special?

myrrhmidon May 5, 2021 12:35PM
It helps that the 2nd season of the anime pretty much pushed McTeio, giving them an episode dedicated to their date, and the ED song is their duet.

TheAwooMaster May 6, 2021 4:49PM
Teio x McQueen is one of my favorite ship, I'm so happy to see ship art of them <3