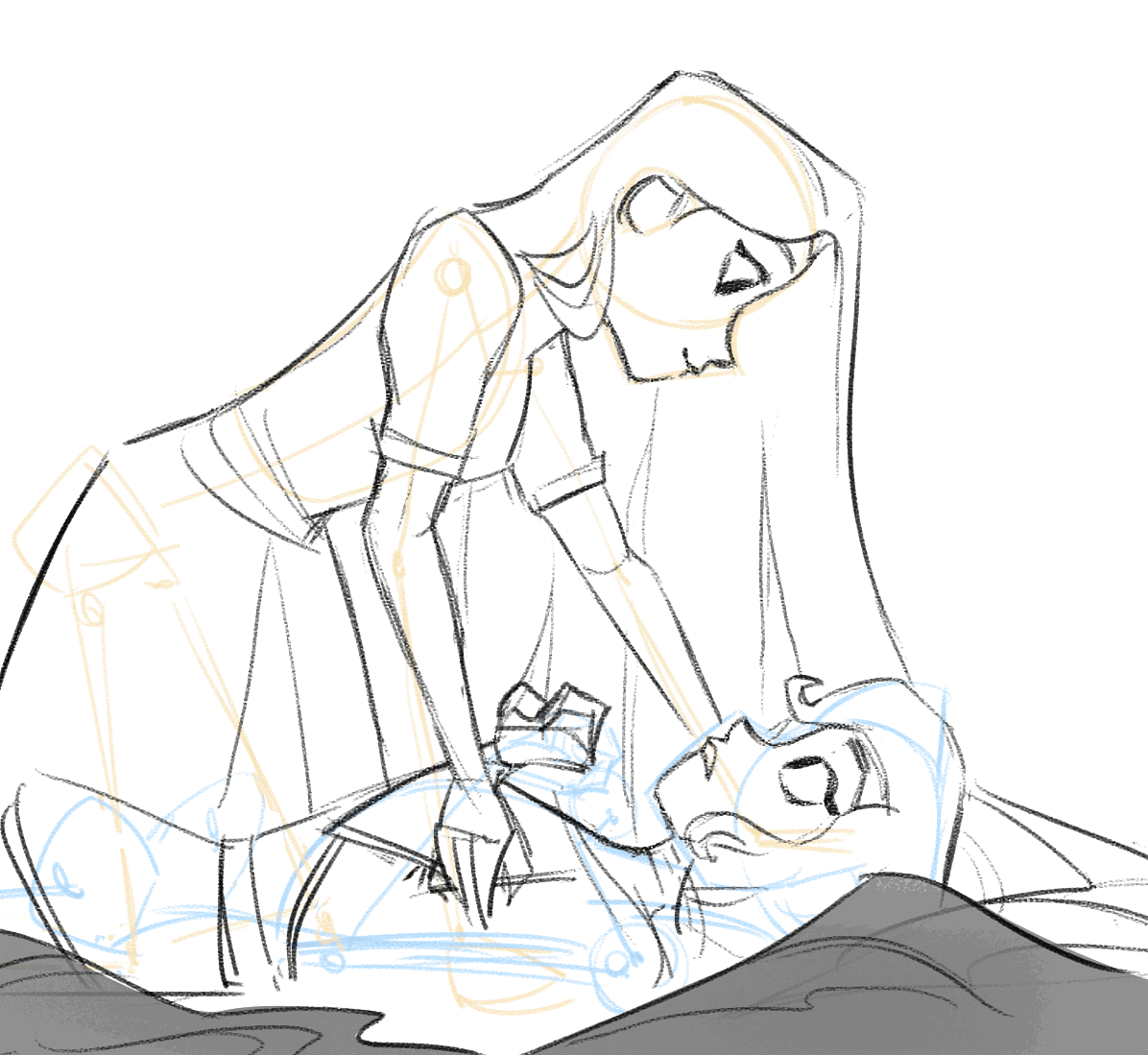 GrimEater Apr 30, 2021 9:04PM
Gorgeous

juanelric Apr 30, 2021 9:08PM
Guess I'll really have to watch the Tangled cartoon

Mk16 Apr 30, 2021 9:59PM
What do you mean this didn't happen?

SkyHighYuri Apr 30, 2021 10:32PM
The animation makes up for the lack of color and completion
SakuraIce22 May 1, 2021 12:24AM
Oh

Missigno May 1, 2021 9:52AM
Alright so in a parallel universe

MartZ May 1, 2021 7:18PM
Kayaayyaaaaaaaaaaaaaaa I love it neokkekoesjkskjwakksek

Pennyroyal May 1, 2021 10:23PM
ahaha at first I thought this was Rapunzel and Aunt Cass from Big Hero 6

juanelric May 2, 2021 9:22AM
@Pennyroyal Rapunzel is obvious, but how did you get Aunt Cass from that hair? xD
Or was it because of Cassandra's name?
last edited at May 2, 2021 9:23AM

Pennyroyal May 2, 2021 5:59PM
@juanelric it was probably because of the name and the Aunt Cass memes (fairly)recently

rangermorty May 11, 2021 2:33AM
abksbvasdad go for it