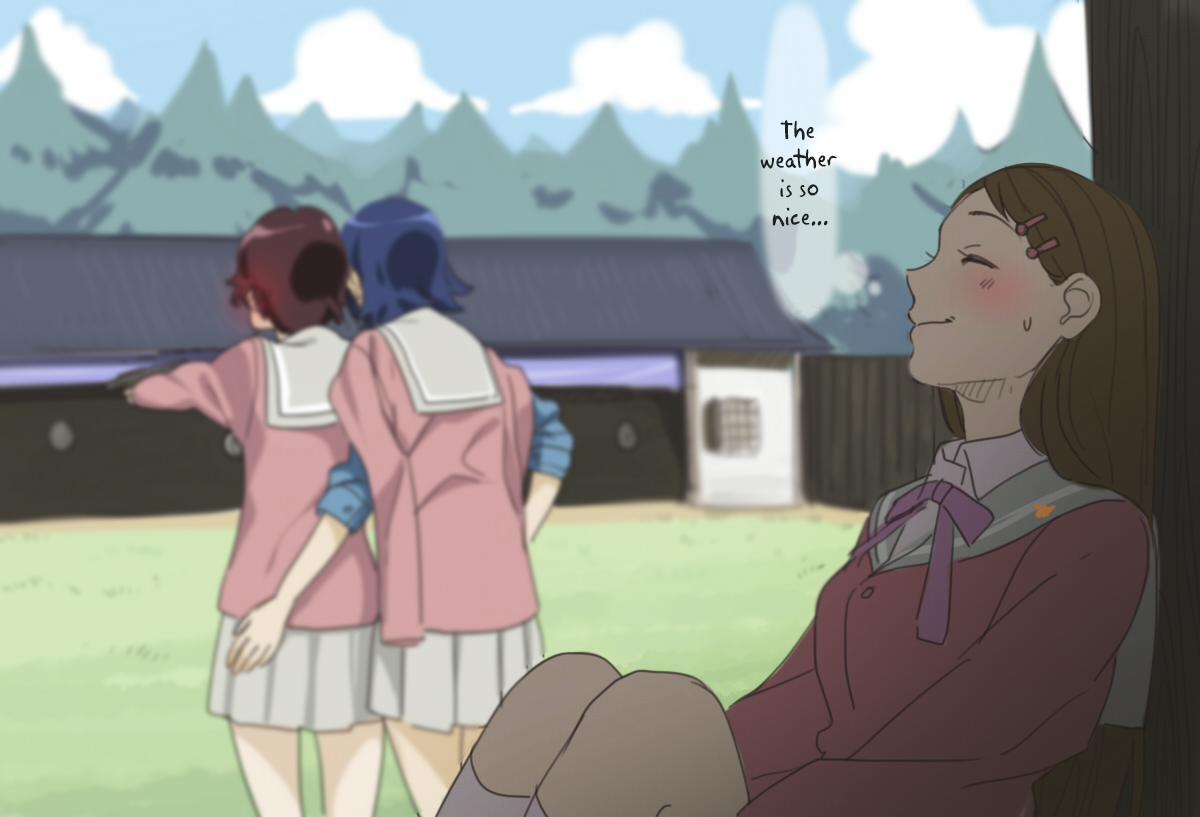 OrangePekoe Apr 26, 2021 9:53PM
C3Bu bless.

ComfyCafe Apr 26, 2021 11:53PM
Ah yes, airsoft PTSD.
What a ride.
Perlen297 Apr 27, 2021 12:13AM
A bit disappointed that there's no C3-bu stuff here before
And even more disappointed that there's not much yuri art for this series out there
Anyways, I watched the anime recently and really loved it!
last edited at Apr 27, 2021 12:15AM
luinthoron Apr 27, 2021 5:36AM
Nice to see this series here as well.
AToastyCoyote Apr 27, 2021 11:06AM
This series was great wish we had more episodes

Linterdiction Apr 27, 2021 3:22PM
What a beautiful duwang
Chew

almighty Apr 27, 2021 5:19PM
goated series

juanelric Apr 28, 2021 1:01PM
What a mouthful