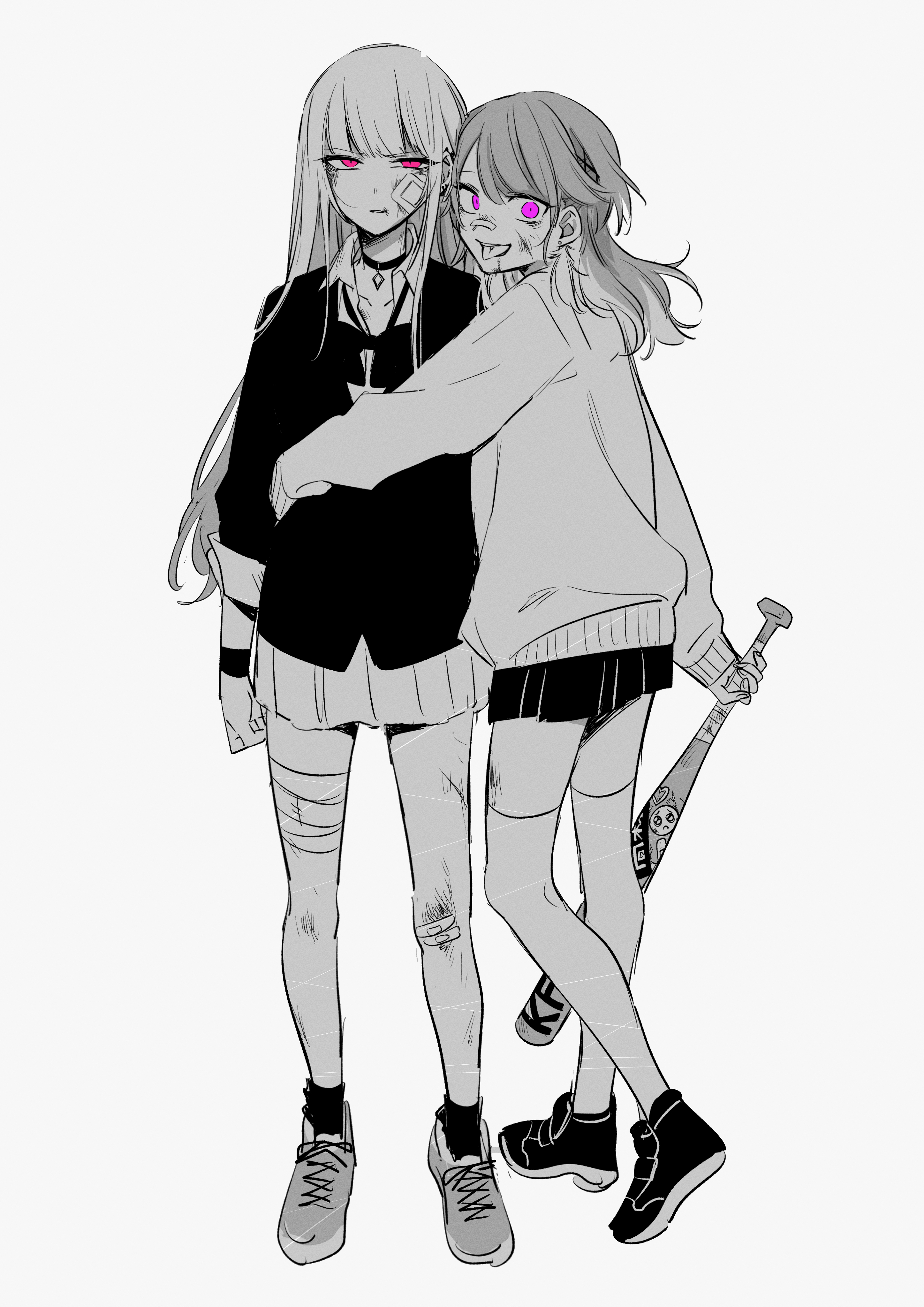 Missigno Apr 23, 2021 9:49PM
\(〇_o)/

25252iykyk Apr 23, 2021 10:57PM
Man guess I'll be a masochist then.
Takasaki Reika Apr 24, 2021 3:09AM
i'm a sadist but....i guess it's time to be a masochist

Ayahime0 Apr 24, 2021 3:57AM
Pien?!
YuuKiDB Apr 24, 2021 10:21AM
Damn that yandere look on Kiara face is h- i mean, scary

georgeoswalddannyson Apr 24, 2021 11:36AM
Kiara be looking a bit crazy

Dark_Tzitzimine Apr 24, 2021 12:57PM
Well, Calli does have a thing for strong women able to kick her ass, sooooo....

livingice Apr 25, 2021 7:53AM
I want Kiara's KFBaseball bat to kill me

lar1sss Apr 28, 2021 10:08PM
partners in crime

TheD4rknss May 2, 2021 6:37AM
Gyaru vibes

god forgive me May 2, 2021 8:10AM
rail me-
dont question my lesbian ass
DR2 Hajime Hinata May 2, 2021 6:13PM
damn they look cool as fuck
Amersion_ May 3, 2021 10:40PM
Hell yeah bro I demand an AU of this!
bebop May 6, 2021 2:18AM
don't mind me just on my way to get my ass beat

Yuri_Addict May 10, 2021 3:47AM
This is amazing
time to complete my masochist form

Yuri_Addict May 10, 2021 3:47AM
They do be lookin h-

Yuri_Addict May 10, 2021 3:48AM
I demand an AU

Yuri_Addict Jun 1, 2021 3:59AM
I never knew I needed something so much in my life