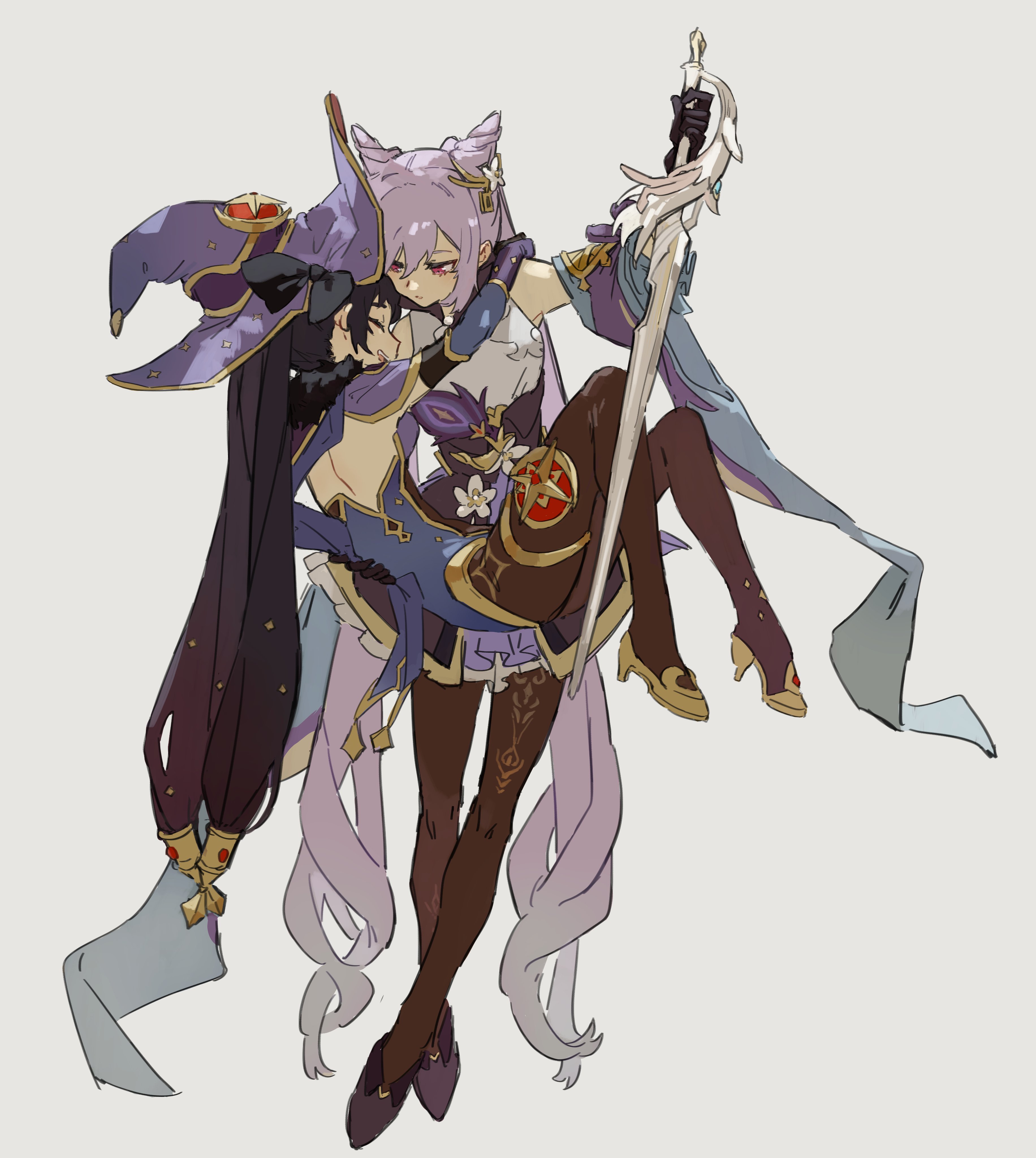 Serenata Apr 19, 2021 8:45PM
Twintail yuri supremacy
FluffyCow Apr 19, 2021 11:00PM
^Amen

myrrhmidon Apr 19, 2021 11:05PM
One handed princess carry seems so unrealistic but Keqing looks so badass doing it.
Giee Apr 20, 2021 8:54AM
Since moqing and ganqing is fairly popular...I would like to see a Ganyu x Keqing x Mona fanart where both ganyu and mona fight over keqing.. Mona would act close/loveydovey to keqing because shes rich and will end up falling for her and Ganyu will probably be dense and will only realize her feelings for keqing when mona and keqing acts close.
A man can dream........

Nep Nep Apr 20, 2021 9:45AM
This picture is blessed

BloodyRose Apr 20, 2021 11:30AM
Can we just talk about Keqing holding Mona up with 1 arm, like dang!

Missigno Apr 20, 2021 1:01PM
We can but can we also talk about how Mona is smiling while Keqing carries her with 1 arm? Ugh my heart

ZellZ Apr 21, 2021 10:41AM
^ ikr they look so cute-

AnimeSavesMe Apr 22, 2021 2:10PM
Stronk Keqing