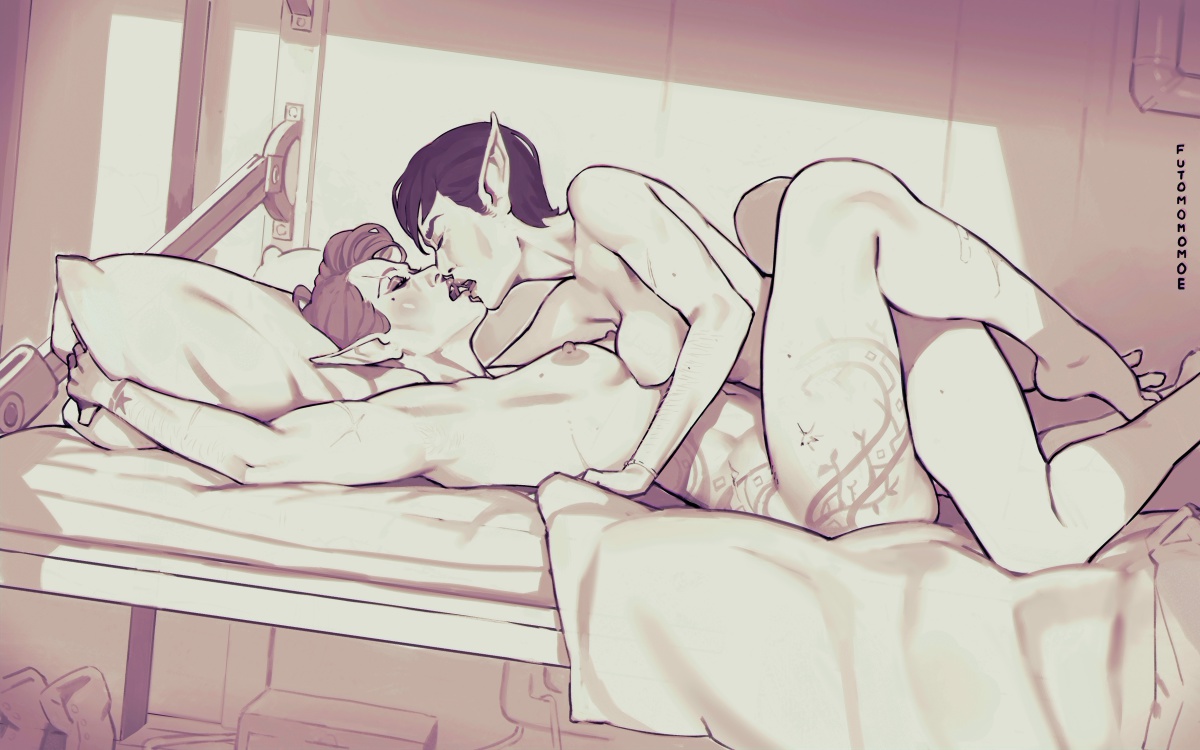 Snapdragon beans Apr 16, 2021 10:19PM
Oh man, Futomomomoe has done it again.
So pretty.

Hot_Soup43 Apr 17, 2021 12:21AM
Damnnn Shadowrun. Bringing back memories I didn't know I had.

Sunlitwarrior Apr 17, 2021 4:35AM
hmm? I don't remember a Qui in the video games.
llenovo Apr 17, 2021 6:43AM
I love the muscles on the bottom girl
NexiKuro Apr 17, 2021 6:44PM
It's not Qui, it's inspector Qiu from Shadowrun: Hong Kong, there's a small typo in the tag.
I would've never expected shadowrun art from the harebrained shemes games like this though, it's exquisite. crosses fingers for lady arano/battletech art
kai3 Apr 18, 2021 8:35PM
I don't know them but TATTOOOOOS (and scars)

Bugpope May 2, 2021 11:49AM
I'm kinda surprised there's not more yuri fanart of the Harebrained Shadowrun games. Especially Dragonfall, which has a bunch of yuri in it.