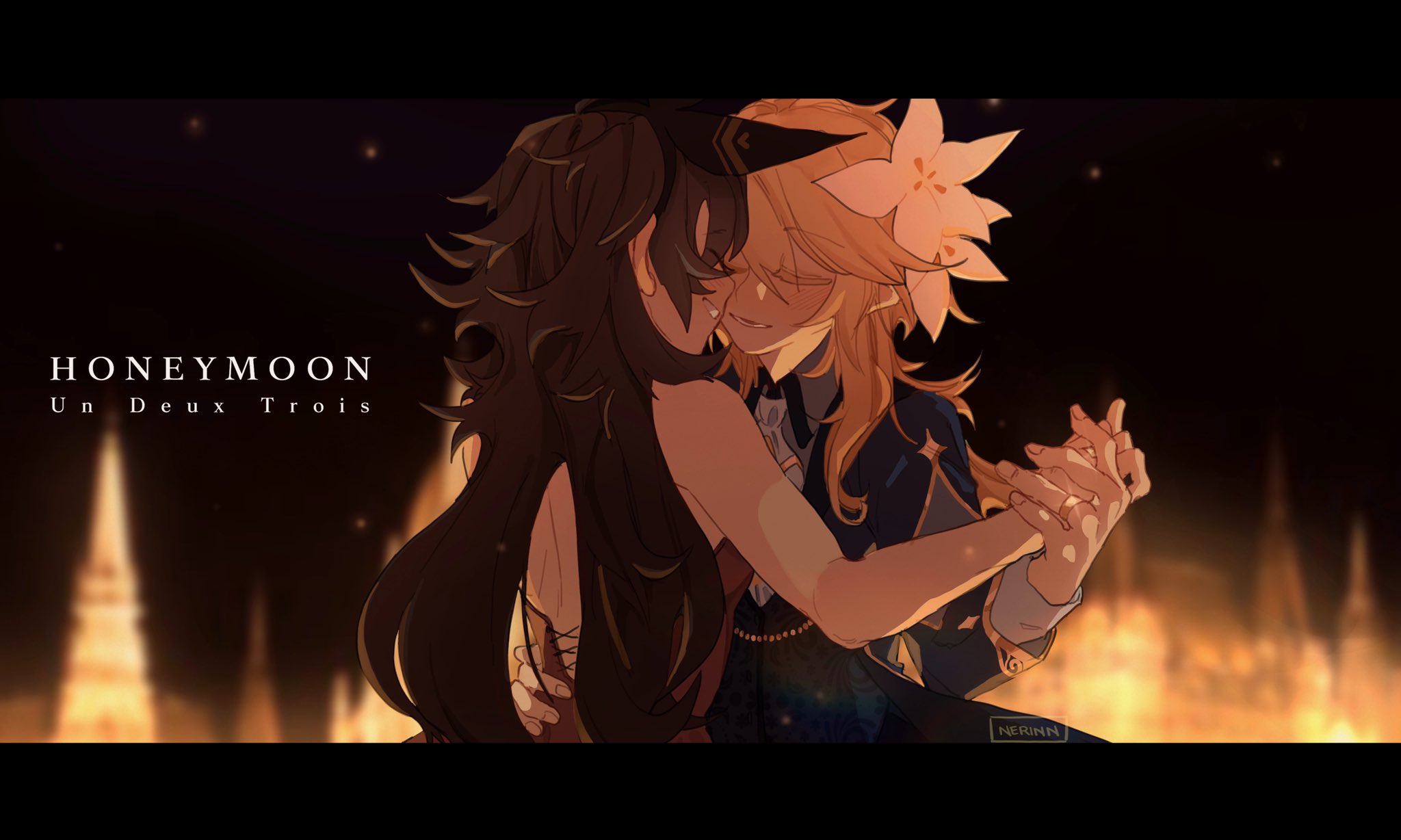 Serenata Apr 12, 2021 10:57PM
I really can't pick just one waifu for laifu in this game, they're all so great

totrika Apr 13, 2021 1:31AM
Genshin really does have amazing characters but ship-wise Lumber is my personal fav

random Apr 13, 2021 1:59AM
^I hate how much that portmanteau makes me giggle
SakuraIce22 Apr 13, 2021 2:00AM
Yeeees gimme the happy chemical :3
Takasaki Reika Apr 13, 2021 3:29AM
let me take a picture of you two

King_desuu Apr 13, 2021 10:22AM
I love that song, very soft and calming, seeing these two associated with that song makes me so happy!
WhyNotYuriAnime Apr 13, 2021 2:19PM
Wait-
I see a ring on Lumine's Left hand
Marriage tag???
last edited at Apr 19, 2021 9:45AM

Zeltrech55 Apr 13, 2021 3:47PM
Whenever I see Lumine x Amber, I like to imagine the Lumine is the villainous Lumine if Aether's the MC. I don't do it for any other Lumine ship, just this one. Don't know why, but it adds a lot of awesome dynamics

Yuri Yuriyuri Apr 13, 2021 6:58PM
I like MC Lumine, part of why Amber is so good is that she's so earnestly sweet. She feels like she cares about you a lot. Lumine went through a lot of hardship before she got missing person posters in Liyue, but Amber was willing to help immediately.

Flanny Apr 14, 2021 11:55AM
I love these two so much...

ZellZ Apr 14, 2021 1:48PM
The author is doing archon works

LoveHeart Apr 14, 2021 2:40PM
I shipped them ever since they met <3

Missigno Apr 14, 2021 5:38PM
@Zeltrech55 This already screams enemies to lovers or just villain x hero love story in general and I am all for it

georgeoswalddannyson Apr 14, 2021 9:52PM
Lumine x Amber immediately goes to my favorites