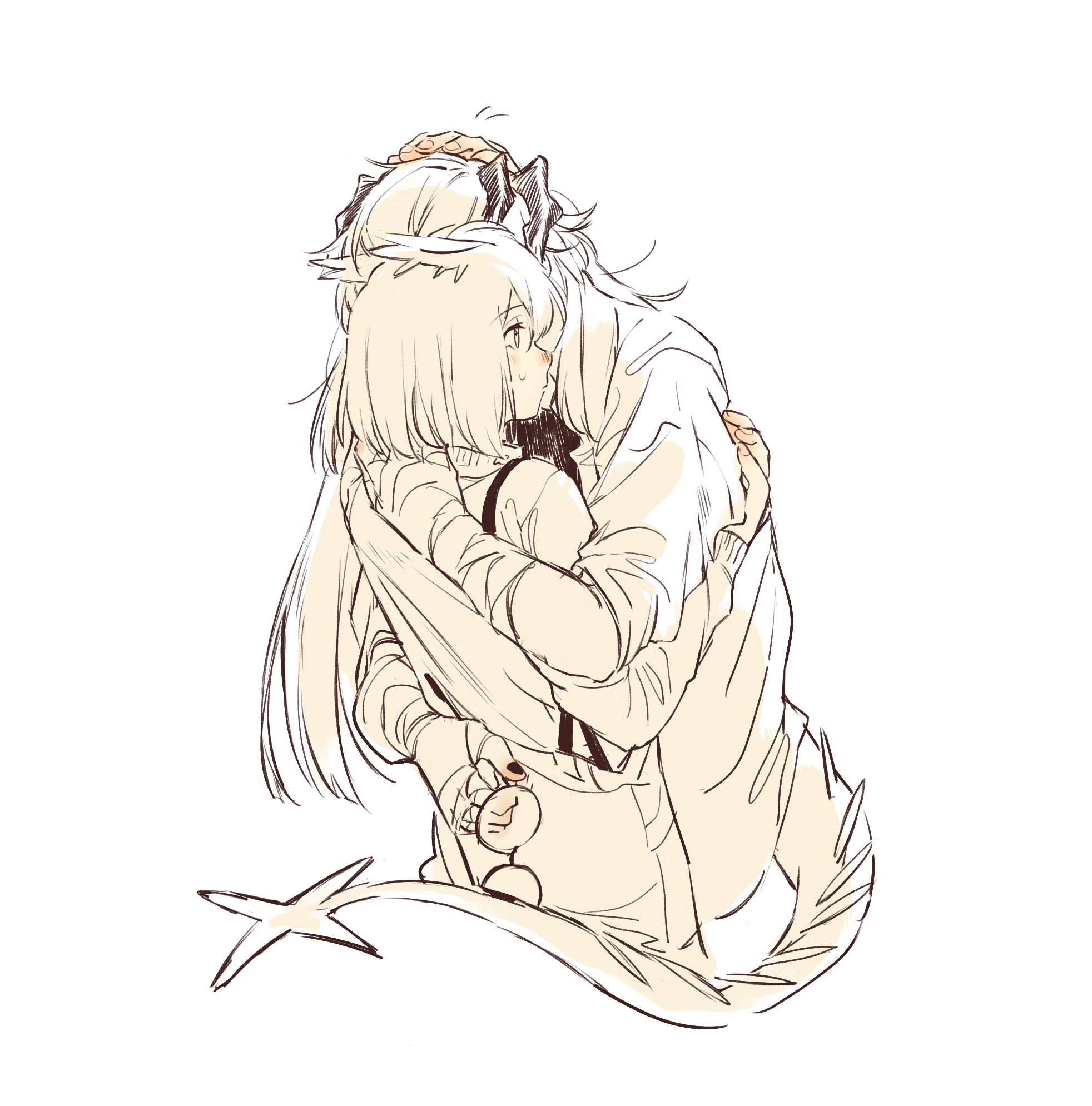 FluffyCow Apr 6, 2021 12:35AM
So soft and cuddly.

myrrhmidon Apr 6, 2021 12:36AM
I like that Silence is giving Saria a headpat
Giee Apr 6, 2021 7:15AM
Wholesome
kai3 Apr 6, 2021 7:40PM
That's a nice hug

V-Oblivion Apr 7, 2021 3:12PM
I know canon has never stopped a fandom from shipping, like ever!
But I still stop to wonder, why is this ship so appealing for us?
Is it the family dynamic? The contrast between Saria and Silence? Their personalities? All of the above?
I really would like to know what others see in this ship that catches their eye.

myrrhmidon Apr 7, 2021 5:29PM
For me it's mostly the family dynamics. I like yuri families and Ifrit deserves to have her two moms together again. But I also like the contrast between the two particularly the height gap.