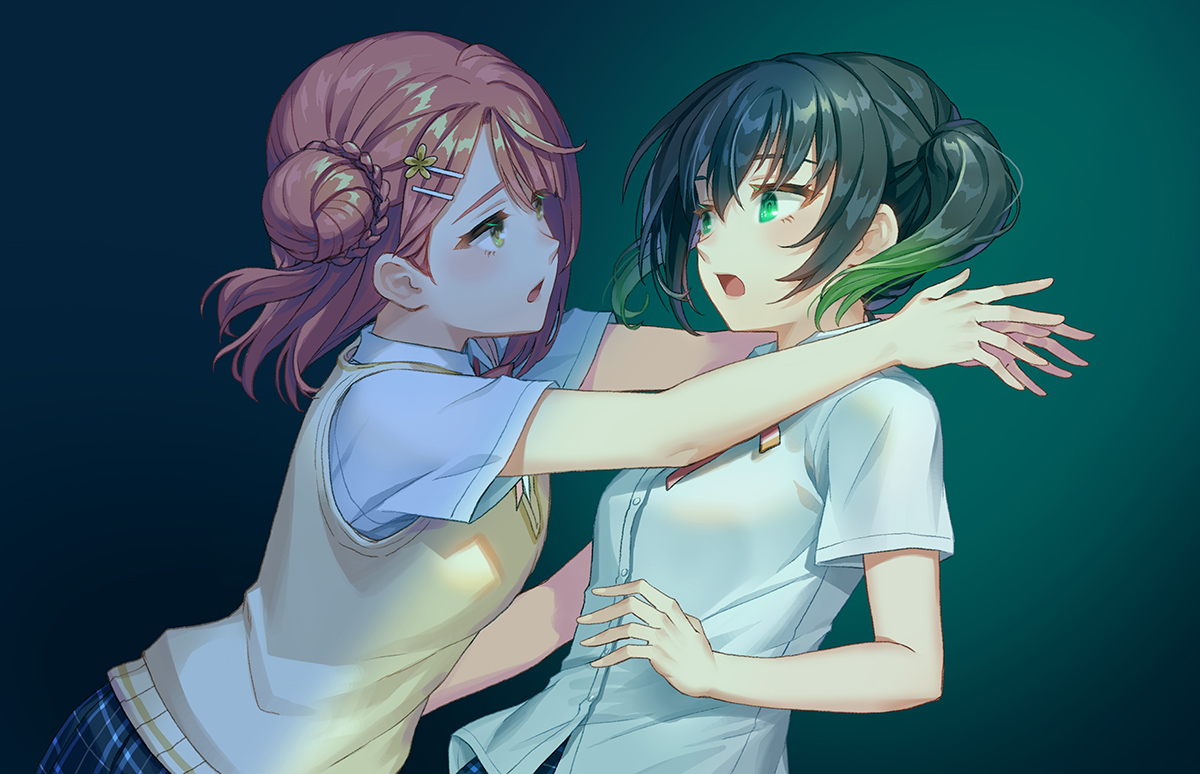 myrrhmidon Apr 5, 2021 9:58PM
The lighting here feels intentional with Yuu being in the light while Ayumu is in the dark which gives me yandere vibes.
Amersion_ Apr 5, 2021 10:22PM
Still kinda sad these two didnt end up together ngl

Royyam Apr 5, 2021 11:34PM
Sal de ahi Yuu


Takasaki Reika Apr 6, 2021 1:26AM
Ayundere
Sabruness Apr 6, 2021 3:01AM
i dont think she's bad enough to qualify as a yandere (which sometimes is a term thrown around way too much and way too broadly).

Novanity Apr 7, 2021 9:06AM
Tbh, I feel like yandere should be more broad than just "psychomurderer in love". Tsundere might be overdone, but to carry the cooking metaphor further, atleast it's been cooked in a variety of ways. Yandere is the same dish in the same microwave. The last time I saw anything innovative with it was in a fanfic of all things.

Azero25 Apr 9, 2021 4:16PM
Still believe that sunrise will one day make these two canon. I don't think anyone actually believes Ayumu is a yandere. Its just a joke within the community.