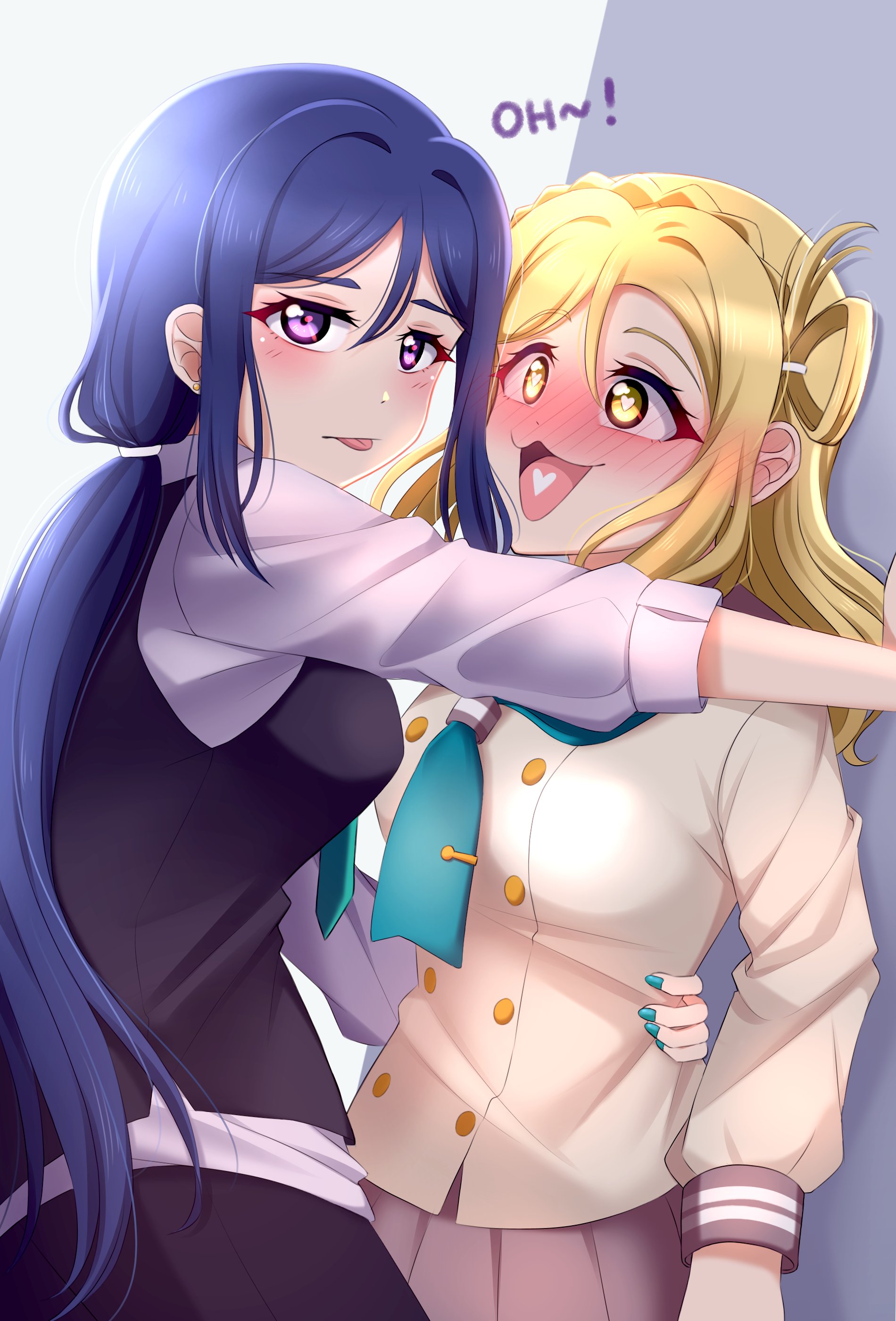 EvelineClariss Mar 26, 2021 9:27PM
Oh~!

Kuma The Bear Mar 26, 2021 11:57PM
" it's joke"

Mr. Jones Mar 27, 2021 1:09AM
I'm sorry but that face is just disturbing
jyujin98 Mar 27, 2021 1:24AM
kanan looks so done with life lol
SushiKnight Mar 27, 2021 1:40AM
I would be done with life too if my girlfriend made a face like that.

Reirin Mar 27, 2021 1:59AM
Freaky, very cartoon like.

almighty Mar 27, 2021 8:29PM
pogchamp
TifalovesAerith Mar 27, 2021 9:35PM
At first I was like:
- Wow, nice crossover, who would have thunk it? NOZOMI-SAMA and Mari-chan would look so good together, wait the tags say that's actually Kanan?