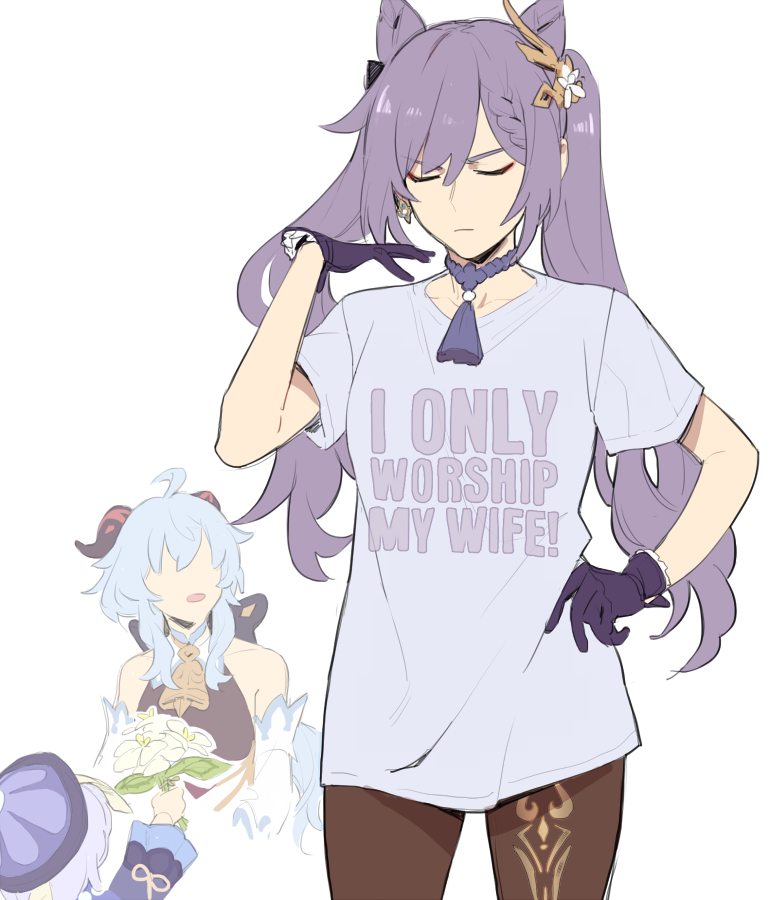 Norainhere Mar 12, 2021 9:05PM
Considering their respective thoughts on Rex Lapis, Ganyu probably has some mixed feelings about that shirt.

myrrhmidon Mar 12, 2021 11:38PM
"Well maybe if Rex Lapis turned into a hot lesbian, he'll get some worship" - a certain Yuheng of the Qixing

mudfire Mar 13, 2021 1:48AM
NICE
ThatAlpacagon Mar 13, 2021 3:55AM
Maiqo did lots of Ganqing content
Giee Mar 13, 2021 7:10AM
This Skin when?
Felloffalot Mar 13, 2021 4:19PM
I'm not normally the biggest Keqing, but this outfit does something for me.

daydream_dog94 Mar 13, 2021 11:27PM
as you should!! carry on!

P99 Mar 14, 2021 1:32AM
Qiqi consoling her mom for having such a troublesome wife

Unkn0wn1x Mar 14, 2021 9:38PM
Who's Top? :> Switch?

LoveHeart Mar 27, 2021 11:35AM
^ Obivously Keqing is the Top look at how much Top energy is she releasing ^

livingice Apr 11, 2021 7:31PM
Sad, her wife worships Rex Lapis