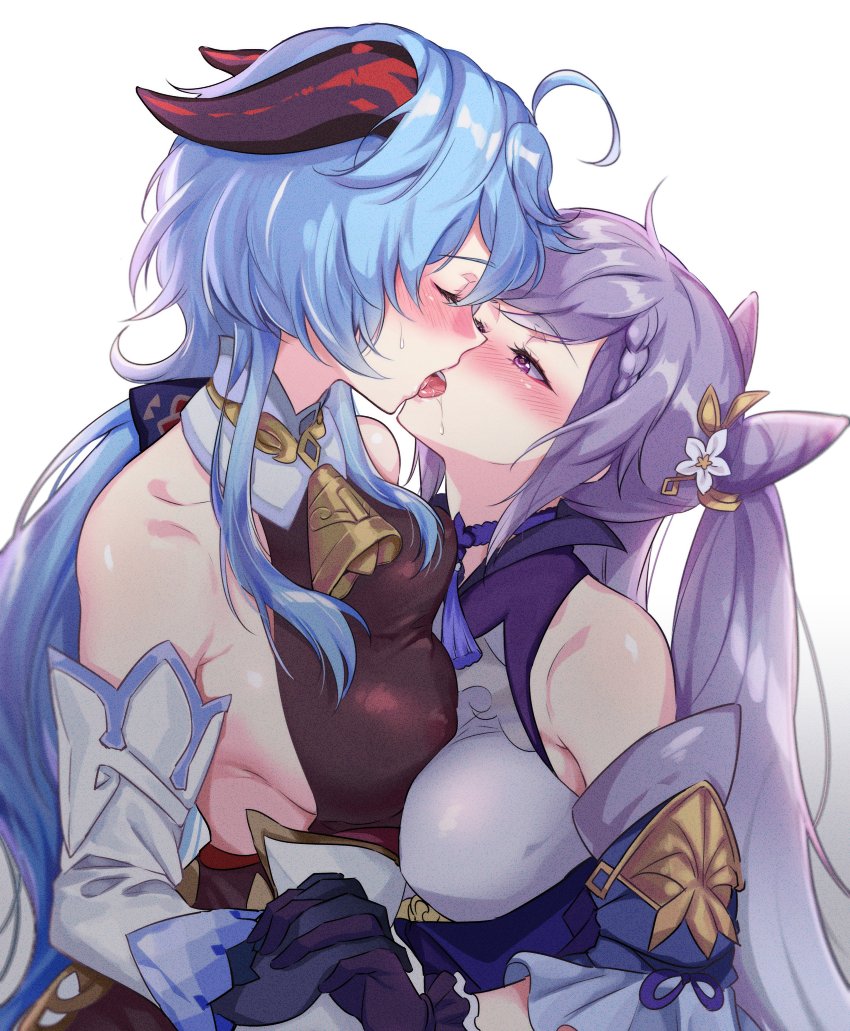 Serenata Mar 8, 2021 10:18PM
Ah yes superconduct

juanelric Mar 8, 2021 10:44PM
So Negom's love of Blue×Purple reached Genshin Impact Yuri.
FluffyCow Mar 8, 2021 11:18PM
Waking up and seeing this on Twitter was honestly the best part of my day, it's amazing in my opinion.

Missigno Mar 9, 2021 6:50AM
We slowly getting the juicy pics of this ship

White Rose Mar 9, 2021 7:31PM
Such a sexy kiss. Negom is such a great artist!
yzm02 Mar 10, 2021 4:17AM
Physical resistance was futile.
lGrub Mar 10, 2021 3:28PM
Beautiful
Giee Mar 11, 2021 6:32AM
I would like to see keqing being the top or ganyu being the submissive one... but Im not complaining.
taetaetr Mar 11, 2021 7:44AM
Hot
Celine3105 Mar 11, 2021 10:25AM
I noticed but those two characters design are so lewd-
Especially the bust part ///////////
Celine3105 Mar 11, 2021 10:26AM
OMG I JUST NOTICED IT'S THE ARTIST WHO DRAW THE FLYING ANIMAL HUMAN VERSION AND THE PRECURE GIRL-

shibo Mar 12, 2021 12:41AM
NEGOM GENSHIN FANART!!?!??!??!??!?!?!?!