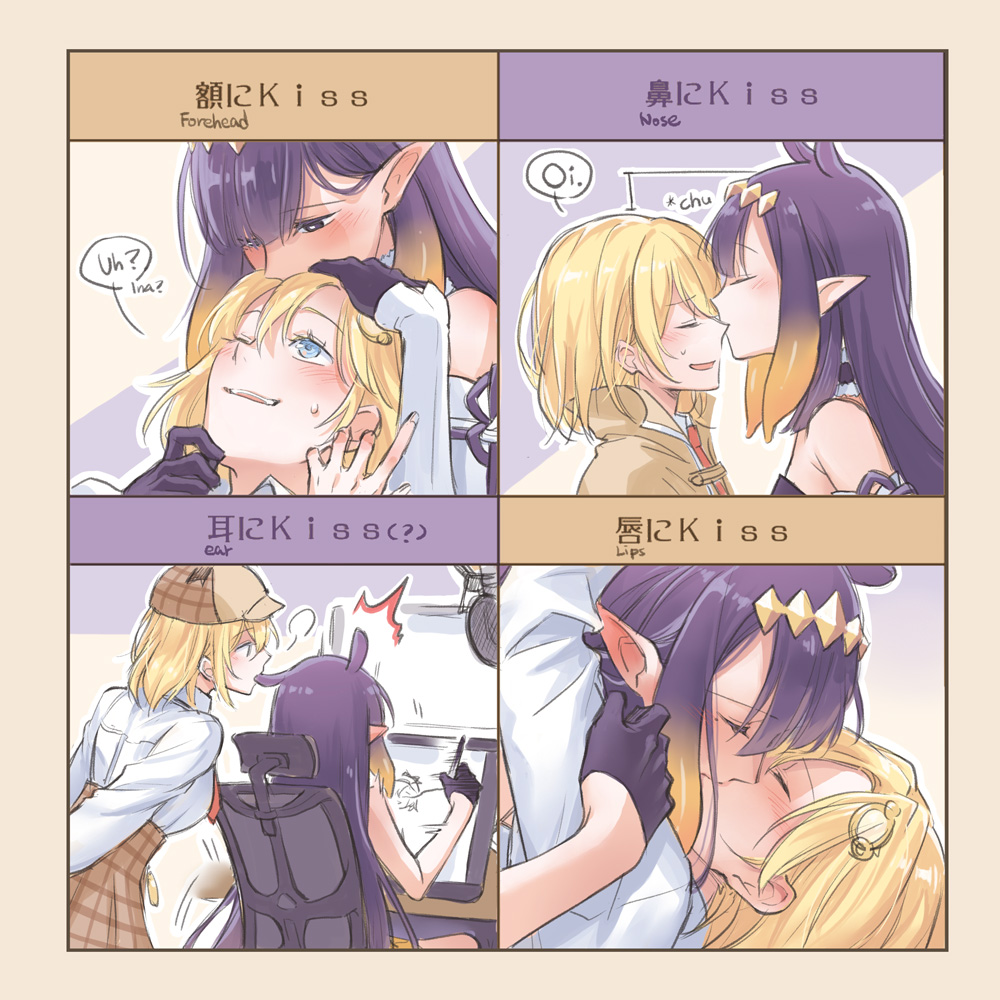 Titanoktonon Mar 1, 2021 10:30PM
Bottom left looks like "gayにKISS"

Hot_Soup43 Mar 1, 2021 10:31PM
Not gonna lie, I read "ear" as "gay" and was thoroughly confuzzled for like 6 seconds.

17hunter00 Mar 1, 2021 11:15PM
Ah yes, I love how many different spots for kisses are. Mouth, forehead, nose, gay. It's just an infinite list

Missigno Mar 2, 2021 3:08AM
I cannot believe we finally have a gay kiss on this site!
beccamyoui Mar 2, 2021 4:17AM
the ear chomp
BV Mar 2, 2021 5:44AM
hehe
YuuKiDB Mar 2, 2021 7:29AM
I love this, but InAmeSame will always be in my heart

Cherryfuju Mar 2, 2021 9:19AM
Holy hell this is amazing, top Ina ftw
Amersion_ Mar 2, 2021 11:05AM
This is so cute I love their friendship

YHVH Mar 2, 2021 1:43PM
"Bottom left"
A ha ha

HopeFromYuri Mar 2, 2021 3:42PM
Ina drawing AAA

Christmas Mar 2, 2021 9:35PM
I thought this was NozoEli for a sex XD
BanichkaSBoza Mar 3, 2021 5:00PM
gay kiss
Yenzen Mar 3, 2021 6:48PM
Is this the first gay kiss we've had on this site? Can't believe it's uncensored too! I mean all the handholding was steamy, but this is straight up hardcore porn!
last edited at Mar 3, 2021 6:49PM

TheAwooMaster Mar 3, 2021 7:32PM
@Hot_Soup43 I also read it as gay but after re reading it

Yuri_Addict Apr 21, 2021 1:35PM
I legit read the ear kiss as gay kiss until 10 seconds later when I zoomed in